Surrey Police go after inconsiderate cyclists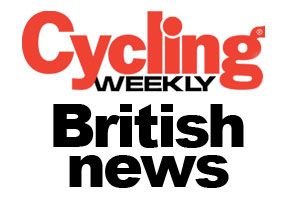 Surrey Police are targeting inconsiderate cyclists in the Box Hill area as the roads become ever more popular for riding.
In the last two days the Police have been handing out leaflets to cyclists that read:
CARELESS & INCONSIDERATE RIDING: If a person rides a cycle, on a road, without due care and attention, or without reasonable consideration for other persons using the road, is guilty of an offence. [sic] £1,000 FINE
A Police spokesperson said that this action was taken due to "quite a lot of anti-social cycling in the area." When asked to confirm what anti-social cycling was they said it applied to those who were riding more than two abreast, or in big groups, and causing cars to slow down.
Rule 66 of the Highway Code states: never ride more than two abreast, and ride in single file on narrow or busy roads and when riding round bends.
Cycling in groups is not restricted in any way.
The move comes months after PS Simon Cox, Mole Valley Sergeant, contacted several cycling and triathlon clubs in the South East warning them of anti-social and inconsiderate riding.
Part of the letter sent to the clubs reads; 'We have also had increased reports ..... about groups of cyclists blocking roads by cycling in "pelotons". In addition, we have had complaints regarding the inappropriate speed of some cyclists in the narrow and winding lanes around the Surrey Hills.'
It goes on to say that there has been one very serious collision near Box Hill involving a cyclist. Nowhere does it say that any cyclists have committed an offence.
The letter closes by saying; 'Please could I ask you to ensure that your club riders are aware of the complaints we are receiving, to ensure that they do not become subject to complaints themselves.'
Cycling Weekly will be investigating this further over the coming weeks.
Thank you for reading 20 articles this month* Join now for unlimited access
Enjoy your first month for just £1 / $1 / €1
*Read 5 free articles per month without a subscription
Join now for unlimited access
Try first month for just £1 / $1 / €1