Teams association refuse radio ban cooperation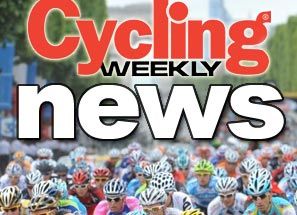 The International Association of Professional Cycling teams (AIGCP) threatened a "drastic action" by May 1 if the current race radio ban holds.
"If this regulation is not rescinded by the first of May, 2011, the teams have unanimously agreed on a drastic action," said Jonathan Vaughters, president of the AIGCP. "This action will not be made public at this time, but the UCI will be informed of its content."
The International Cycling Union (UCI) president, Pat McQuaid met with representatives of the AIGCP on Thursday regarding the race radio ban. McQuaid confirmed that the ban would go ahead, but that the UCI would work with the race organisers to ensure riders' safety was paramount.
The UCI is pushing to ban radio commutation completely between cyclists and team cars during races. Its new rule prohibits radios in all races this year except the 26 that form the WorldTour. Next year, they will be banned in all races.
Teams and riders protested the ban on the first stages of the Tour de San Luis, the Giro di Regio Calabria and the Challenge Mallorca this year. They threatened to do so also on Saturday at the Omloop Het Nieuwsblad one-day race, but a protest was scrapped in the final hours.
The Tour of California could be one of the first important races impacted if the AIGCP and UCI fail to agree. The week-long stage race starts in Turin on May 15 in South Lake Tahoe.
Vaughters said that the AIGCP reached "total agreement" following a meeting yesterday with all the teams.
"The AIGCP and its members unanimously oppose the ban on radios," he explained.
"The decision was made unilaterally by the management committee of the UCI, which does not contain any representative of the teams, the riders nor the race organisers."
The UCI responded to riders' and teams' complaints with a meeting on Thursday. However, given AIGCP's announcement yesterday, the UCI will be forced to meet again to find a solution or risk one of cycling's top races being derailed.
Related links
Voigt writes open letter on race radio issue
Thank you for reading 5 articles this month* Join now for unlimited access
Enjoy your first month for just £1 / $1 / €1
*Read 5 free articles per month without a subscription
Join now for unlimited access
Try first month for just £1 / $1 / €1