The Ferrari system uncovered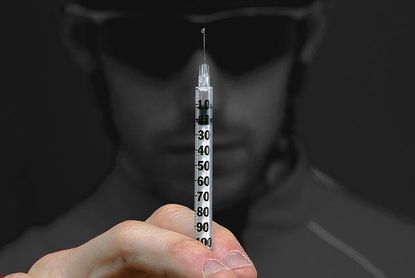 Italian investigators are closing in on Michele Ferrari and uncovering possibly one of the largest doping rings in the story of cycling. After two sporting bans, Lance Armstrong's doctor may face criminal charges for trafficking and tax evasion.
Leading sports newspaper, La Gazzetta dello Sport detailed the £24m ring in today's and yesterday's edition with the headline 'Il Sistema Ferrari' or the Ferrari System. Padua public prosecutor, Benedetto Roberti heads the investigation that kicked off in 2010 and helped take down Armstrong.
Roberti opened his doors to US Anti-Doping Agency (USADA) appointed lawyer, Marco Consonni, who gathered information on the previous criminal and sporting cases against Ferrari. He faced criminal charges accusing him of distributing doping products, but was cleared in 2006. In 2002, however, the Italian Olympic Committee (CONI) banned him from working with UCI-licensed cyclists in Italy. Roberti also shared with the US agency his March 18, 2011, interrogation of cyclist Leonardo Bertagnolli. Prior to USADA, he met Jeff Novitzky in Lyon, France, to help with the US Food and Drug Administration (FDA) investigation.
He continues to pursue Ferrari, around 10 to 20 cyclists and several teams, including Astana and RadioShack-Nissan. La Gazzetta dello Sport detailed part of a police report today concerning Grand Tour winners Michele Scarponi (Lampre-ISD) and Denis Menchov (Katusha).
Scarponi and Menchov
Ferrari met and tested Scarponi on the Monzuno climb south of his home in Farrara on September 27, 2010. Thanks to a bug placed in Ferrari's camper van, police overheard a doping conversation. Scarponi, who placed fourth in the Giro d'Italia that year, allegedly said, "I could've won the Giro. Ferrari responded, "If you had a bag [of blood] you would've had your chance."
Scarponi won the Giro a year later, placing second but bumped to first after Alberto Contador's ban. Since he already sat out for his involvement in Operación Puerto, he may now face a life-time suspension for his dealings with Ferrari.
Menchov also worked with Ferrari according to parts of the police report. One year after winning the Giro and months after placing second in the Tour de France, investigators intercepted telephone call September 19, 2010, between Menchov and sports agent Raimondo Scimone. Menchov allegedly said, "I want that all the riders are working with Ferrari, in particular Dmitriy [maybe Dmitriy Kozontchuk - ed.]."
Filippo Pozzato (Farnese Vini), due to Roberti's work, already served a three-month ban for visiting Ferrari. Others in Roberti's radar possibly include Alessandro Petacchi (Lampre-ISD), Yaroslav Popovych (RadioShack-Nissan), Giovanni Visconti (Movistar), Morris Possoni (Lampre-ISD), Diego Caccia (Farnese Vini), Alexandr Kolobnev (Katusha), Mikhail Ignatiev (Katusha), Vladimir Gusev (Katusha), Vladimir Karpets (Movistar) and Evgeni Petrov (Astana).
The Ferrari System
La Gazzetta dello Sport highlighted how teams and cyclists laundered money across Europe, and in the USA. Teams, said the report, created false image rights contracts that enabled its riders to pay Ferrari for his system. In addition to drugs, the system included training advice, information on cheating the anti-doping system and the services of a lawyer, Rocco Taminelli, in the case of a failed doping test. The money travelled from a bank in Locarno, Switzerland, to Monaco, back to Locarno and on to Ferrari's Swiss banks in St. Moritz or Neuchâtel.
Ferrari called the USADA's case a "conspiracy" on Tuesday. On his website, he wrote "This collaboration [with Armstrong] consisted exclusively of advice on training, saddle height adjustments, aerodynamic positioning, locations for training programmes and competitions: NOTHING to do with doping." The agency proved he received $1m [£620,000] in payments from Armstrong. Ferrari wrote, "Simply, those are delayed payments for consultancy."
Taminelli told La Gazzetta on Saturday, "I only helped the cyclists and teams in anti-doping cases. ... I'm not involved in any illegal activity and I've never been a part of any money scheme or doping ring." Scimone said today, "I've never had anything to do with the training of my riders or other riders, and I've never had the slightest contact with the world of doping."
Roberti's investigation is due to close this month. Ferrari, 59 years old, faces charges of conspiracy to smuggle, trade and administer performance-enhancing drugs, tax evasion and money laundering.
Thank you for reading 20 articles this month* Join now for unlimited access
Enjoy your first month for just £1 / $1 / €1
*Read 5 free articles per month without a subscription
Join now for unlimited access
Try first month for just £1 / $1 / €1