REI faces 80 unfair labor practice claims
American union alleges emotional manipulation among other complaints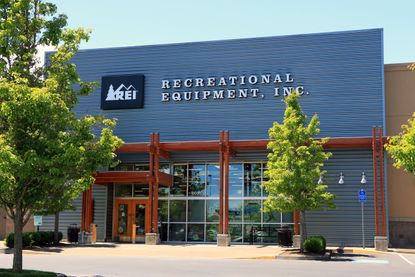 (Image credit: Getty Images)
American bike retail giant REI is facing more than 80 unfair labor practice claims, according to a report in Bicycle Retailer.
The Retail, Wholesale and Department Store Union has filed 80 nationwide unfair labor practice complaints against the outdoor retailer for bad-faith bargaining practices in the U.S.
The union said that the federal complaints showed "a pattern of egregious anti-union behavior, emotional manipulation, and retaliatory actions against workers," Bicycle Retailer reported on Monday. Amazon's legal team are involved, according to the union.
Employees from the eight unionized REI locations filed charges with their regional National Labor Relations Board offices. Examples of the allegations include firings, changes to work schedules, and disciplinary practices.
The unfair labor practice filings follow recent worker walkouts at the Chicago, Maple Grove, Minnesota, and Boston locations. Other REI unionized stores are in Berkeley, California, Cleveland, Ohio, Durham, North Carolina, and Bellingham, Washington.
Graham Gale, an employee at the SoHo, New York, store, said that his place of work had been particularly targeted because it was the first location to unionize. It did so in March 2022.
"And now, in an aggressive move, they hired Amazon's notorious union-busting attorney, Morgan Lewis," he said.
"This decision made clear that REI is more interested in fighting its own workers than having meaningful negotiations with us. We've spent the last six months in only a handful of sessions, and seeing little agreement, while re-educating the new lawyers on our long-held issues."
The company, which has 179 stores across 39 states, is one of the largest bike retailers in the U.S., and also sells other products across adventure sports. The company was founded in 1938, and is run as a co-op, with more than 23 million life-time members across the USA.
"REI disagrees with the union's contentions and will continue to fight their allegations," REI said in a statement. "We are committed and engaged in good-faith bargaining with stores that have chosen union representation and will continue to participate fully in the negotiating process."
Bicycle Retailer reported last month that REI was cutting about 275 jobs in a restructuring move. About 2% of the company's 12,300 employees were impacted.
Mary-Farrell Tarbox, the vice-president of stores, said at the time that "many of those hours back into other roles in the store, and between new roles we are adding and upcoming holiday hiring, we will have opened approximately 1,300 new jobs across all stores throughout Q4".
Thank you for reading 20 articles this month* Join now for unlimited access
Enjoy your first month for just £1 / $1 / €1
*Read 5 free articles per month without a subscription
Join now for unlimited access
Try first month for just £1 / $1 / €1