Validity of Pat McQuaid's UCI president nomination still unclear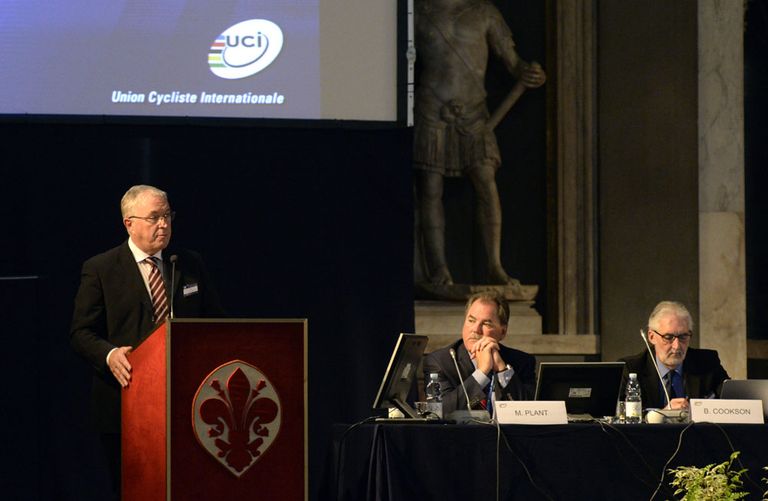 The validity of Pat McQuaid's presidential candidacy remains unclear after the Union Cycliste Internationale (UCI) Congress moved against a change constitutional change today in Florence. Without a change to article 51.1, McQuaid must rely on a nomination by Morocco or Thailand, not their joint support.
The controversial change proposed earlier this year by the Malaysian federation would have allowed two countries to nominate a candidate jointly. It appeared designed for McQuaid, who failed to receive a nomination from home country, Ireland, or from the country of residence, Switzerland.
McQuaid is a member of both the Moroccan and Thai federations and at this point, appears to be relying one of their nominations. The congress is still in session and faces a vote, where the future president will need a simple majority, 22 out of 42 votes.
Several federations voiced their concern over the last-minute constitutional changes, including New Zealand, Australia and Finland. The Australian representative said, "More than one member expressed their concern over the constitutional changes on the current election process, that constitutional changes should not be implemented immediately for the current elections."
New Zealand argued for a vote on whether or not the congress should vote on Article 51.1, which would affect the same-day election. The UCI Congress agreed and voted. The vote was 21 to 21, and the congress need a majority for a change to be made or even voted on.
UCI congress
Current UCI president Pat McQuaid (left) and rival candidate Brian Cookson (right)