WADA praises US anti-doping effort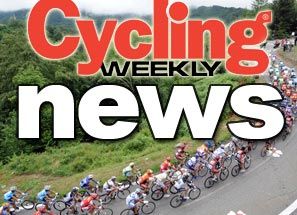 The World Anti-Doping Agency (WADA) praised the United States yesterday for its effort to pursue high-profile anti-doping investigations, such as the case involving Lance Armstrong.
General Director David Howman said in a speech to the Association of National Anti-Doping Organizations in Colorado Springs, Colorado, that other countries could use the USA as an example. Its anti-doping agency, USADA, has teamed with the federal government in the past to convict sports stars Marion Jones, Barry Bonds and Roger Clemens.
"The challenge I gave them was, try to be as good as the United States. You look at USADA and the way they partner up with enforcement agencies," New Zealander Howman told the Associated Press. "You see they're not scared to do the hard work. They're not scared to look at high-profile athletes who might be caught."
Jones, Bonds and Clemens were some of the athletes that passed anti-doping tests, but failed to escape federal investigators. Jeff Novitzky of the US's Food and Drug Administration helped investigate Bonds and Jones in the BALCO scandal, the federal probe into the San Francisco Bay Area Laboratory Co-Operative.
Novitzky is now the head investigator in the Armstrong investigation. The investigation gained attention and momentum in May when Armstrong's former team-mate Floyd Landis spoke out about doping. Several of Armstrong's former team-mates and associates have already faced federal prosecutors in a grand jury hearing.
Howman explained that similar doping cases exist around the world.
"These kind of doping issues aren't present only in the United States," said Howman, "It's a global issue."
"The message is, you've got to use what tools you have," said Graeme Steel, the president of the Association of National Anti-Doping Organizations, ANADO.
"Anybody who knows anything about this would understand that testing is far from a perfect tool. It's an important tool and it will catch athletes from time to time. But over time, they've proven they can beat it, and the response has been, we need different, sometimes more powerful tools and allies."
Novitzky is reportedly investigating if Armstrong used US tax payers' money to fund a doping programme. The government's postal service, the US Postal Service, sponsored the team from 1998 to 2004. Armstrong has denied Landis' allegations that he used performance-enhancing drugs.
Howman's speech was part of an annual anti-doping agency conference, attended by around 25 countries. He posed questions to the countries' anti-doping leaders:
- Are there incentives for agencies to maintain a spotless record and not catch cheats?
- Are countries combating black-market drug sales?
- Is the biological passport actually creating more sophisticated dopers?
Howman called on the countries' law enforcement to help anti-doping agencies face these problems.
Thank you for reading 20 articles this month* Join now for unlimited access
Enjoy your first month for just £1 / $1 / €1
*Read 5 free articles per month without a subscription
Join now for unlimited access
Try first month for just £1 / $1 / €1