WADA says UCI inquiry can be done within existing code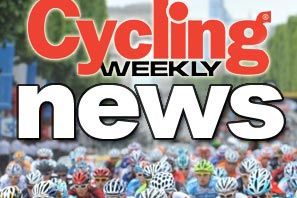 World Anti-Doping Agency President John Fahey has said there is little need for the UCI to set up its own Truth and Reconciliation Commission and that any inquiry in to cycling's failings should and could be done within the current WADA Code.
Speaking at a Media Symposium in London earlier this week, Fahey said; "We've got this wonderful fancy word that's been floating around; truth and reconcilliation. I think we ought to leave that where it had some meaning and that is of days gone by in South Africa."
"We think our code allows for an effective inquiry to be undertaken in that sport or any other sport."
The UCI recently disbanded the Independent Commission it set up in the wake of USADA's Reasoned Decision and sanctioning of Lance Armstrong, then on February 2 announced that it was to set up a Truth and Reconciliation Commission. In its press release it said:
Mr Artur Lopes (POR, UCI Vice-President) and Mr Daniel Baal (FRA, Member) were selected to represent the Management Committee in discussions on implementing this initiative due to take place between the relevant departments of the UCI and the World Anti-Doping Agency (WADA).
The problem was, they hadn't asked WADA. Fahey received a letter nine days later on Monday, February 11. "It told me that our respective staff should sit together and work out a Truth and Reconciliation commission and it nominated four people from the organisation, that did not include Mr McQuaid, who would be representing the UCI in such discussions." Fahey said.
"We are more than happy to work - at no expense to ourselves I might add, it isn't our problem - to try and endeavour to see if we can't expose, open up, address and deal with this constant crisis that seems to surface in cycling. It can't be time limited, [and] it has to have the management and control of an independent body." The UCI has already said it cannot afford to fund an open-ended process by itself.
Fahey also pointed out that neither WADA nor, to his knowledge, any other anti-doping agency had been contacted ahead of the UCI setting up the initial Independent Commission. He once again stated how that was always doomed to fail due to the terms of reference and suggested the UCI had prevented its staff from providing information. Something the UCI denied.
"I will say again that I think cycling has a problem, a crisis of confidence, and all of us who beleve in sport and who enjoy that particular sport, would hope they can sort out the problems." Fahey said. "We have an open door and an open mind. I'm an optimist."
"Only cycling can heal the problems that cycling has. They are independent, they run their own sport, the same as any other sport in the world. If the members are to allow this lurching from one crisis to another, then I guess we're going to continue reading about turmoil in that sport for some time yet."
"I would hope that in the rank and file members of cycling there is a recognition that they can't continue this way without there being some dire consequences. There's nothing we can do about it, other than be available from the point that we are the custodian of the code, we believe the code as it now stands can allow a proper inquiry to be done."
Related links
UCI to set up Truth and Reconciliation framework
UCI disbands Independent Commission
UCI independent commission hearing stalls
WADA turns back on UCI Independent Commission
WADA chief expresses concerns over UCI independent commission
Thank you for reading 20 articles this month* Join now for unlimited access
Enjoy your first month for just £1 / $1 / €1
*Read 5 free articles per month without a subscription
Join now for unlimited access
Try first month for just £1 / $1 / €1