What to look out for at the Cycle Show this week
The Cycle Show returns to Ally Pally in north London this week, and there are lots of reasons to visit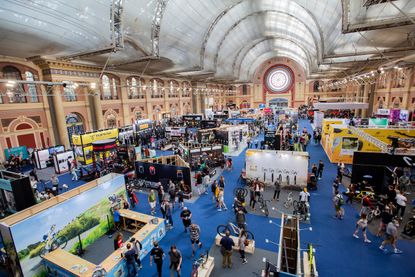 (Image credit: The Cycle Show)
New bikes, big name riders, demo rides and more are on offer over three days at Alexandra Palace in north London this weekend. Kicking off on Friday (April 21) The Cycle Show once again brings all things cycling under one roof.
From road bikes to e-cargo bikes, pump tracks to hill climbs, here are just a few reasons to visit.
1. Fred Wright is taking the stage on the Saturday following his classics campaign that netted him another top ten in the Tour of Flanders. Wright, a Londoner himself, now takes a short break from racing before starting his build up to the Tour de France. Can he make it into the breaks again this year? And if he does, can he take the win his palmares is currently missing? All this and more to be discussed on the main stage on Saturday.
<i>NB: Chris Froome who originally appeared in this position had to pull out.</i>

2. Viola Brand. You might never have watched any artistic cycling before, but with the world championships taking place in Glasgow as part of this summer's UCI Super Worlds, you might want to learn a little more. Viola Brand is one of the sport's biggest names with a huge YouTube following and will be appearing on stage across all three days. As well as riding round Las Vegas and New York on her rear wheel, sat on her handlebars, her videos include a behind the scenes look at the time she taught Danny MacAskill how to do tricks on a bike. And there are not many people who can say they've done that.
3. Alex Dowsett might have retired from the pro peloton after 13 years, but he's planning to race in the UK this year, and if you fancy pitting yourself against him in a TT now is your chance to find out where he'll be riding. Although before he gets back in a skinsuit, he does have the small matter of running the London Marathon this coming weekend. We've also interviewed him for the April 20 issue of Cycling Weekly magazine, where you can read about the fitness wisdom learnt from all his years of racing.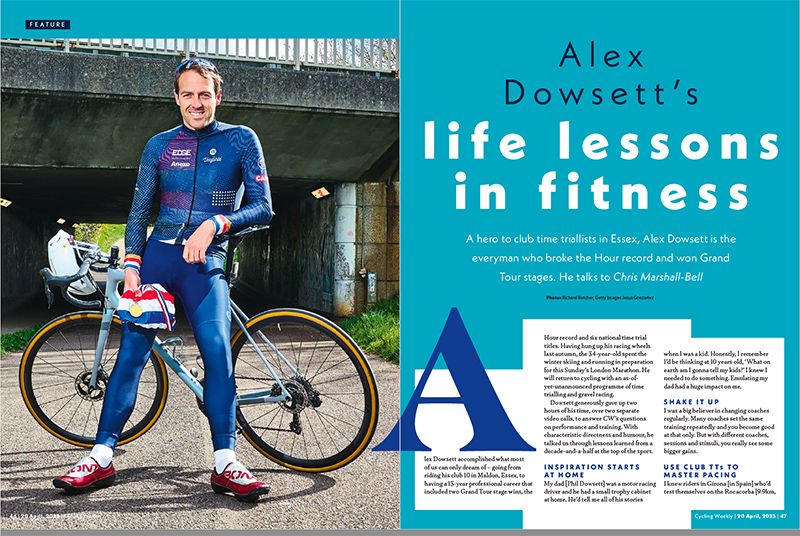 4. Zoe Backstedt, Shanaze Reade and Beth Shreiver are another three names to be appearing on stage, and there are many more. All riders will be interviewed over the three days by hosts Rebecca Charlton and Matt Stephens.
5. Cav's bike. Or at least a version of. Wilier will be at the show with their Italian bikes ridden by a Manxman on a Kazakh team. Is this pearlescent blue Filante going to be the bike that makes history at the Tour de France this summer as the sprinter bids for 35th Tour de France stage win?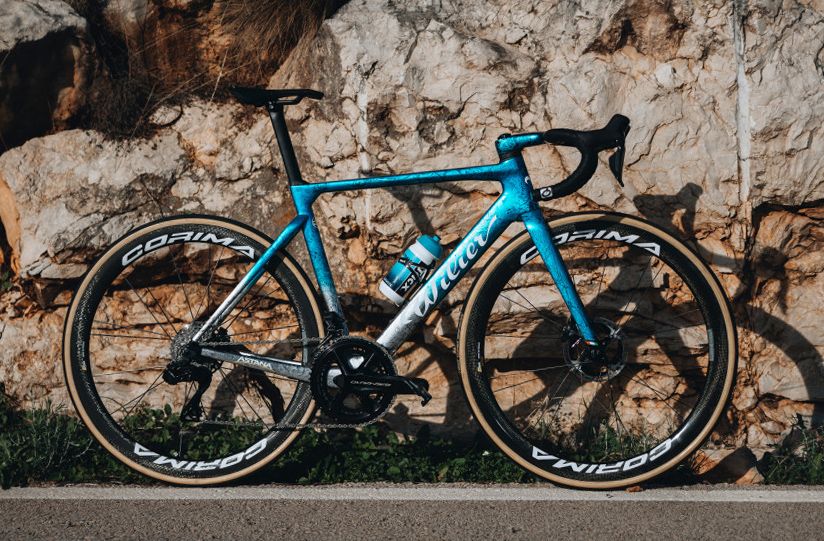 6. Swiss bike manufacturer BMC will be at the show with a range of road, hybrid and gravel bikes, including the Kaius, which, rumour has it, will be included in our upcoming Gravel Bike of the Year test. Watch this space. And if gravel or adventure riding is your thing, head to the dedicated stage for Q&As on all things exploration and bike packing.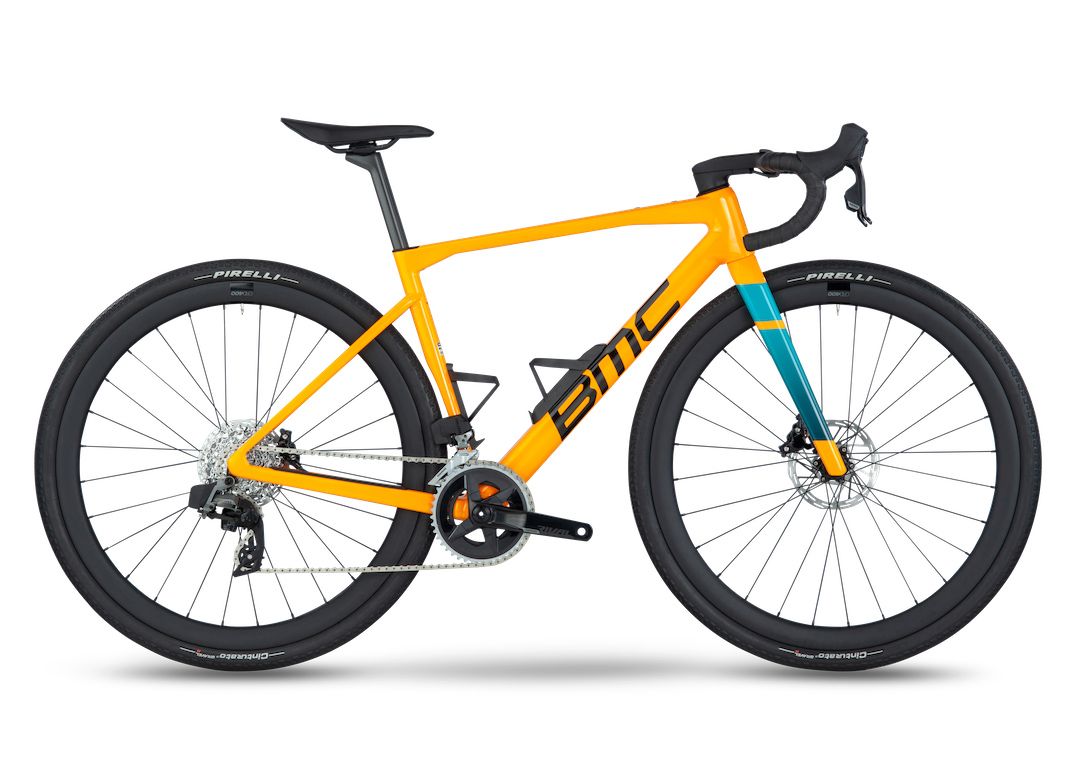 7. Trials skills sessions. If you've ever watched the kids riding at the local skate park and thought "I fancy a go at that" then this could be your chance. A former world, European and multiple national champion, Scott Wilson will be running two coaching sessions each day and doing demonstrations. Sign up, and next time your group is about to clatter through an enormous pothole, you can amaze your club mates by deftly bunny hopping over it.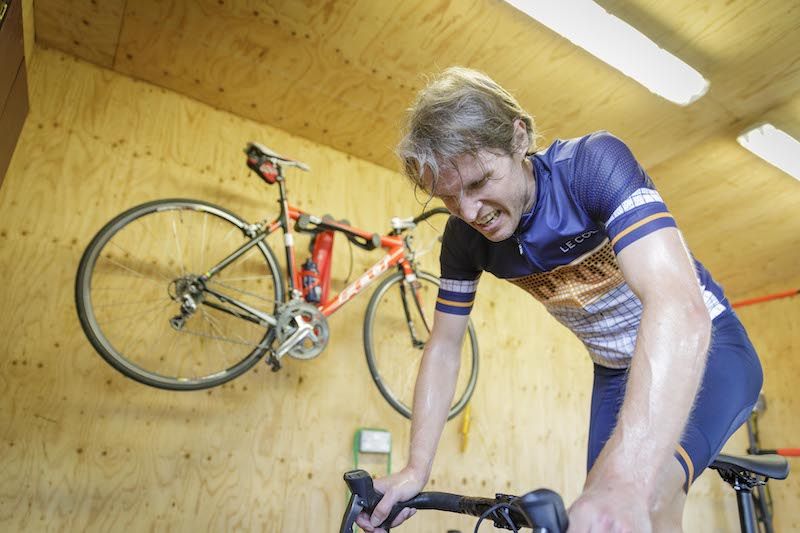 8. Test your fitness. Anyone who rides our weekly club tt on Zwift each Wednesday night will know all too well the feeling of nausea and dripping sweat that can only be brought on by an all out effort on a turbo. FulGaz have created a digital version of the leg sapping hill that Ally Pally sits on top of, and you can race up it. If you register on Fulgaz you can even have a practice at home first
9. British brand Orro do everything from bar tape to bikes, and will be displaying their latest range at Ally Pally from their i-ride tt bike to range topping Ventura aero road bike.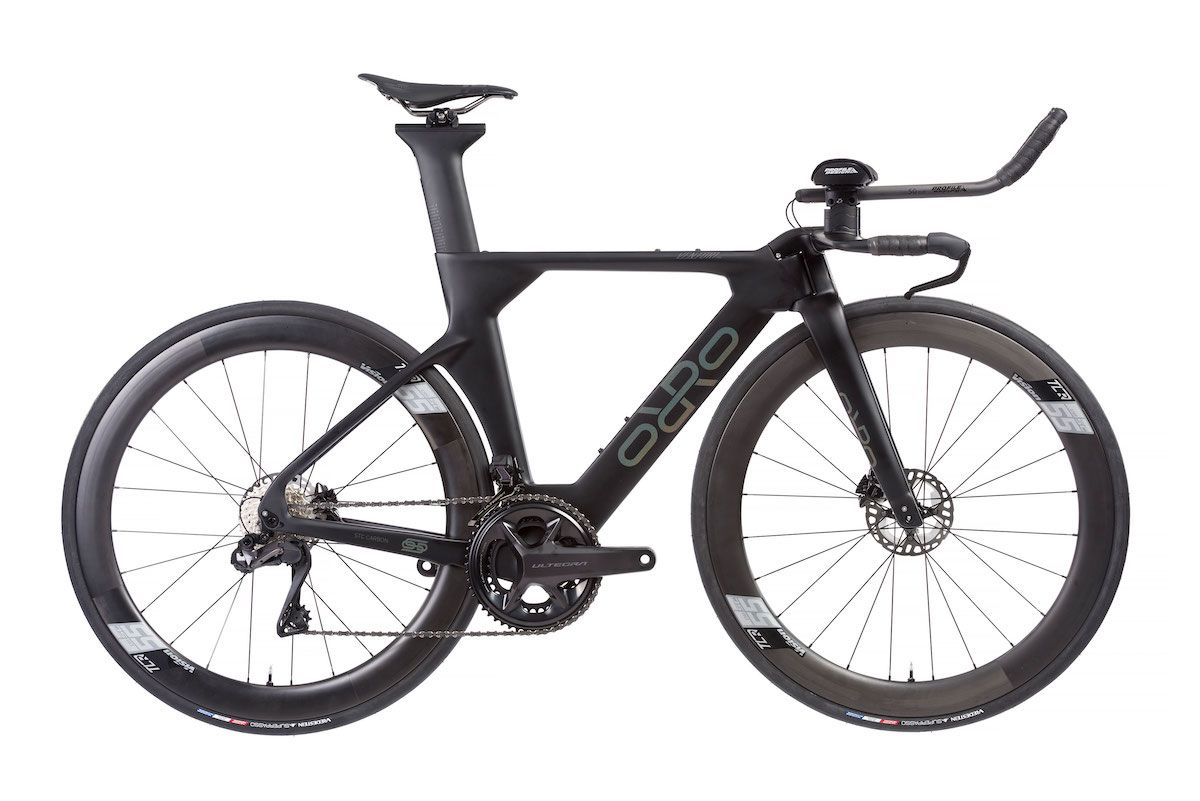 There's also street food vendors so you don't go hungry, safe bike parking, an outdoor demo track and more. Tickets start at £7
Thank you for reading 20 articles this month* Join now for unlimited access
Enjoy your first month for just £1 / $1 / €1
*Read 5 free articles per month without a subscription
Join now for unlimited access
Try first month for just £1 / $1 / €1