The Wiggle MagnifiCat sportive celebrates its 10th year
Celebrating its 10th year, the Wiggle MagnifiCat sportive has gained the reputation of being a prestigious, 'Best of British' event.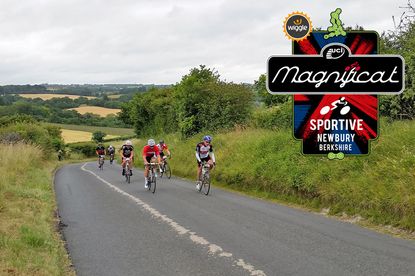 This year the Wiggle MagnifiCat is celebrating its 10th anniversary. This Wiggle Super Series event takes place on Sunday 10th July, from Newbury, Berkshire. With 2000+ riders expected, the Wiggle MagnifiCat is one of largest, oldest and most renowned Sportives in the UK.
The Wiggle MagnifiCat has established itself as a truly prestigious event, forging the rolling Hampshire countryside and classic climbs on the South Downs as one. This UCI approved sportive is one of a carefully picked handful, that many cyclists aim to tick off the 'to do' list
In its 10 years, the Wiggle MagnifiCat has also worked closely with British Cycling and the local community to introduce cycling programmes into schools, organising coaching and a series of cycling activities, including the 2.5 mile 'KiddiCat' fun ride for children.
The Wiggle MagnifiCat was also the first UK sportive to introduce Breeze women's only ride in 2012, the LadyCat, with the aim of bridging the cycling gap between men and women, in a year where three times more men cycles for fun than women.
To celebrate the events 10th anniversary, Wiggle is giving every registered rider the chance to win one of five dhb custom MagnifiCat jerseys. Winners will be drawn at random after the event.
Online entry closes at 1pm on Wednesday 6th July.
To book your place visit: ukcyclingevents.co.uk
Thank you for reading 10 articles this month* Join now for unlimited access
Enjoy your first month for just £1 / $1 / €1
*Read 5 free articles per month without a subscription
Join now for unlimited access
Try first month for just £1 / $1 / €1