Word on the street: London flashride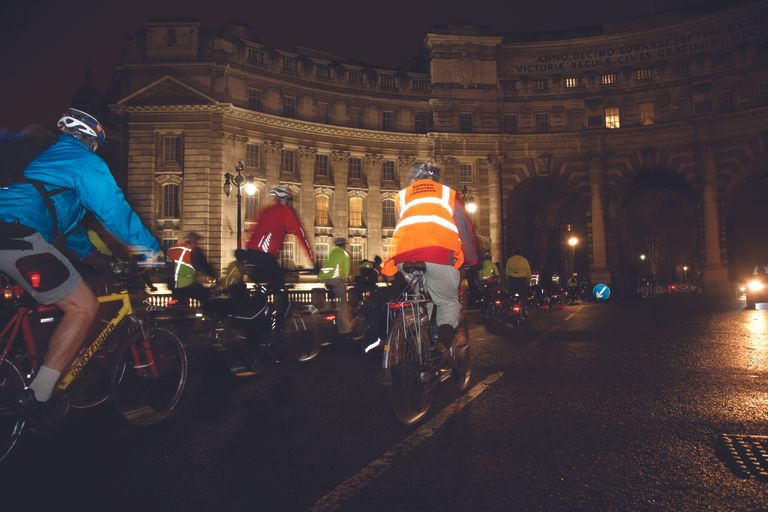 With over 1,500 cyclists taking to the streets of Central London for last night's flashride, Cycling Weekly spoke to three riders about their experiences of riding in London, and how they hope the Times' Cyclesafe campaign will change things in the UK.
Name: Ben Cole
Lives: Kennington
Daily commute: Kennington to Shepherd's Bush
Experience of cycling in London: Someone clipped my elbow with a wing mirror once, but that wasn't too bad. I've not had any incidents recently.
What I hope the Cyclesafe campaign achieves: I would like to see more awareness for cyclists. I think the design of the roads needs to change - some of the junctions I pass through are dangerous. You can't get through the traffic easily, nor can you get away quickly. The attitude that "cyclists shouldn't put themselves in danger" is flawed.
Name: Zoe Kennedy
Lives: London SE1
Daily commute: One and a half miles to London Bridge
Experience of cycling in London: I have to ride on extremely busy roads through Borough High Street. We've had cyclists killed on roads I use, so cycle safety feels like a personal issue. I do feel unsafe at times. I didn't like cycling here when I moved down to London from the North. I've had several near misses, but I'm a very legal cyclist. I don't jump lights, nor do I cycle on pavements.
What I hope the Cyclesafe campaign achieves: I hope politicians see how important this issue is and how strongly we feel about it.
Name: Ben Lovett
Lives: Near Canary Wharf
Daily commute: Six miles to Westminster
Experience of cycling in London: I ride in at 6am so it's much quieter than the rush hour traffic I come up against on my way home.
What I hope the Cyclesafe campaign achieves: I'd like more consideration to be given to cyclists. I don't think the answer is more training and fluorescent gear and helmets. There needs to be a fundamental change - I think that will take time but things like this are a good start.
Related links
Over 1,500 cyclists take part in London flashride
Cameron supports Times cycle saftey campaign
Parliament to debate cycle safety on Thursday