York to host 2013 National Circuit Race Championships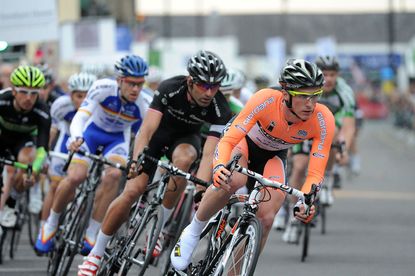 York will host the 2013 National Circuit Race Championships on Sunday July 21, marking the first time both the men's and women's events will be contested on the same day.
The championships will also coincide with the final stage of this year's Tour de France, upon which the baton is passed to Yorkshire ahead of Le Grand Départ 2014. Stage two of next year's race will start in the historic city.
Racing will take place on a circuit that showcases the city centre, with the iconic Minster dominating backdrop to the finish line. Plans to install big screens to enable spectators to watch the final stage of this year's Tour after the championships conclude are also afoot.
Jonny Clay, Cycle Sport and Membership Director at British Cycling said: "We are delighted to award the 2013 Men's and Women's National Circuit Race Championships to the city of York on what will be a momentous day for British cycling as well as for Yorkshire.
"York will provide a spectacular backdrop for the racing and the championships will treat the people of York to a thrilling spectacle as they witness the country's top cyclists racing on their city's streets."
Endura Racing's Scott Thwaites won the men's race last year in nearby Otley, while Lucy Garner (Node4-Giordana) took the women's title a few miles south of York in Sheffield.
Thank you for reading 20 articles this month* Join now for unlimited access
Enjoy your first month for just £1 / $1 / €1
*Read 5 free articles per month without a subscription
Join now for unlimited access
Try first month for just £1 / $1 / €1