New Bianchi Specialissima says 'no to compromise' with an aero makeover
Bianchi's climbing bike receives aero remodelling, but can still tip the scales at an impressive 6.6kg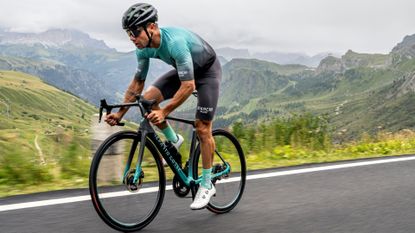 (Image credit: Bianchi)
Get The Leadout Newsletter
The latest race content, interviews, features, reviews and expert buying guides, direct to your inbox!
Thank you for signing up to The Pick. You will receive a verification email shortly.
There was a problem. Please refresh the page and try again.
Today, Bianchi has released the latest iteration of the Specialissima. The Italian brand says it has begged the question 'Why can't light be aero too', with a new design philosophy which is said to come from WorldTour athletes' feedback.
The brand's climbing bike has taken a few steps closer to the Oltre XR4, with a pretty substantial re-design that Bianchi says improves aerodynamics 'without compromise' - and with a 6.6kg claimed full build, it has clearly still retained much of its feathery heritage.
Bianchi says it wanted to make the Specialissima a more efficient performer in the mountains. This meant upping improving the aerodynamic efficiency of the bike, whilst maintaining a high stiffness-to-weight ratio and low weight. Bianchi's goal was to improve the bike's performance at shallower gradients.
Take any aero and climbing bike duo from a brand's line-up, and there will be a gradient at which the aero bike becomes favourable over the lightweight bike. On the previous Specialissima, this stood at 8.8%. Bianchi claims that this has been brought down to 6.2% - a substantial gain in efficiency.
This, however, is all worked out at a relatively immortal 6.0 W/kg (420 watts at a 60kg body weight), so how does it stack up for the majority of us?
At a much more palatable 3.6 W/kg (250watts for a rider just under 70kg) this - Bianchi claims - moves the tipping point from 5.9% to 4.1%. But how has this been achieved?
Reparto Corse, the brand's research team, says it took a systematic approach to optimise the bike from front to back. Bike mechanics be aware, though, there is plenty of integration here!
Perhaps most interesting is the front of the bike - more specifically the head tube. Specialized went to town with the nose cone of the Tarmac SL8, calling it the 'speed sniffer' and it seems Bianchi has found a similar research and development pathway.
The head tube has been pushed forward beyond the fork crown which should allow for improved aerodynamics whilst maintaining tube stiffness. Binachi describes this as a 'front break' which slices the air either side of the head tube.
The other big news at the front of the bike is an all new aero cockpit. The new carbon bars are available from 38-42cm in width and 90-130mm stem lengths, and weigh a claimed 330 grams (110x38). Full internal cable routing is supported, and the bars also have a 2 degree flair, making the drops ever so slightly wider than the hoods.
Optimisation continues at the seat post too, the new Specialissima now utilizing a narrow D-shaped seat post once again pretty similar to that seen on the Tarmac SL8.
Bianchi has taken an 'aero at the front, lightweight at the back' approach too, which it says has allowed it to achieve the competitive 6.6kg weight (claimed, 55 frame) alongside the aero improvements.
The Italian Brand says this has been achieved by 'strategic redistribution of frame material' leading to a super skinny seat stay and chain stay design, alongside dropped seat stays.
Even the paint has been changed too - the range-topping paint scheme saving 40 grams over other colourways. This has been done by using areas of bare carbon, coupled with the iconic Celeste Blue that makes Bianchi bikes so recognizable.
The Specialissima RC features the new aero cockpit, and Reparto Corse 33R wheelset, and will only be available in the super lightweight paint scheme.
Alongisde the range-topping RC frameset, Bianchi is also releasing the new Specialissima at Pro and Comp levels. CounterVail vibration reduction can only be found in the Pro variant and will be available in two colourways - Metallic Celeste and Mystic Grey, both with carbon accents. The Pro level bike also rolls on Velomann palladium wheels.
Meanwhile, the Specialissima Comp is available in two gloss paint schemes, Celeste and Graphite and will be available with the Velomann Palladium wheelset.
For more information on the new Bianchi Specialissima, check out the Bianchi Website.
Thank you for reading 20 articles this month* Join now for unlimited access
Enjoy your first month for just £1 / $1 / €1
*Read 5 free articles per month without a subscription
Join now for unlimited access
Try first month for just £1 / $1 / €1
Get The Leadout Newsletter
The latest race content, interviews, features, reviews and expert buying guides, direct to your inbox!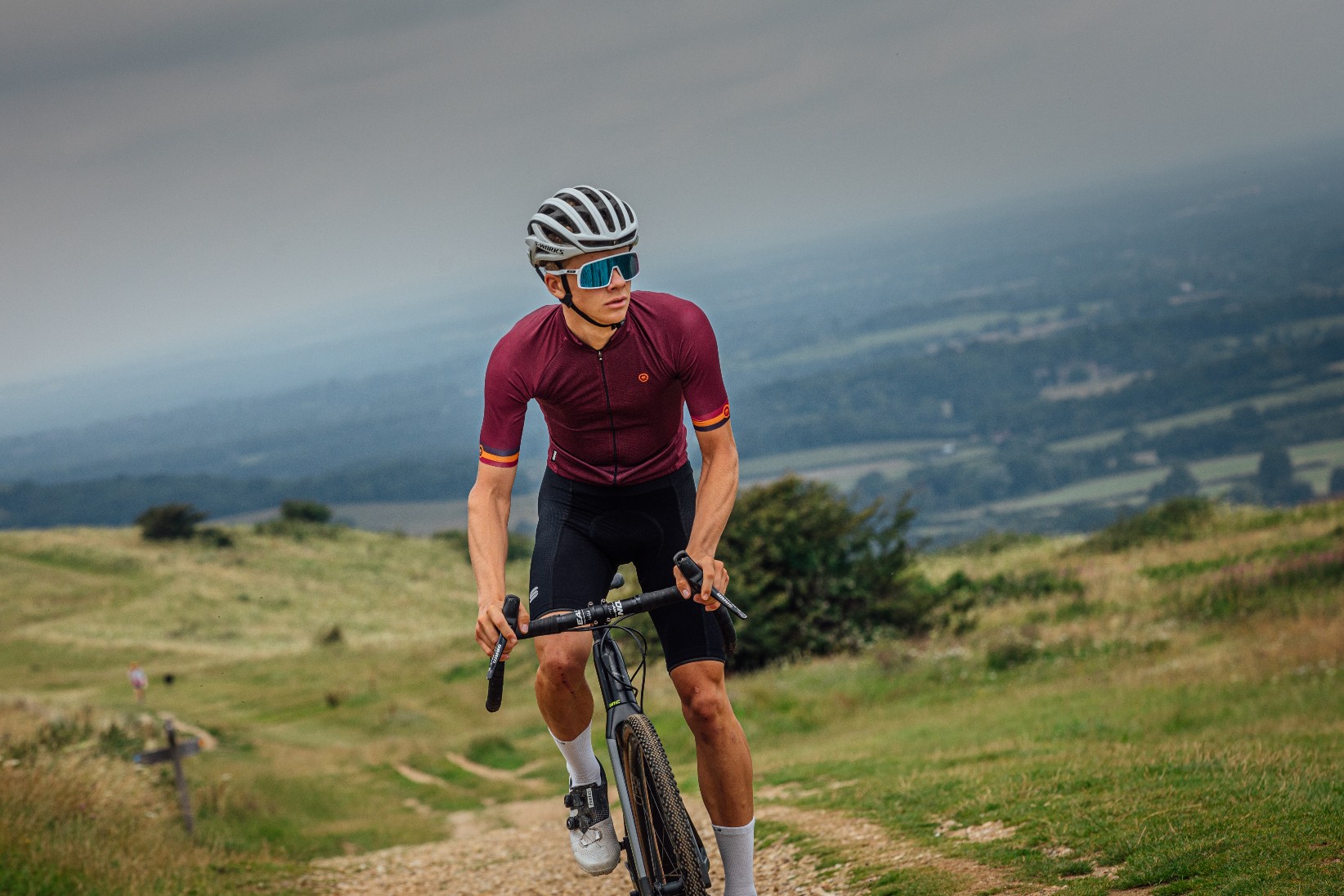 Joe is Cycling Weekly's tech writer. He's always had a love for bikes, since first riding a two wheeled steed before the age of four. Years down the line, Joe began racing at 16, and enjoyed great experiences internationally, racing in Italy, Spain and Belgium to name a few locations. Always interested in tech, Joe even piloted his Frankenstein hill climb bike to a Junior National Title in 2018. After taking a step back from elite level racing in April 2022, Joe joined our team as a freelancer, before becoming Tech Writer in May 2023.
More about Bianchi Specialissima