New Syncros Capital SL is a one-piece carbon fibre wheelset for road and gravel
Scott's component brand is upping the stakes with a new wheel building process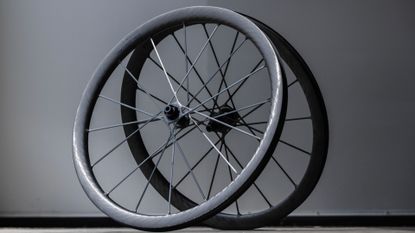 (Image credit: Syncros)
Get The Leadout Newsletter
The latest race content, interviews, features, reviews and expert buying guides, direct to your inbox!
Thank you for signing up to The Pick. You will receive a verification email shortly.
There was a problem. Please refresh the page and try again.
Syncros, the component brand linked to Scott, has just released two eye-catching new wheelsets aimed squarely at the road and gravel markets. These high-end hoops feature a similar monocoque carbon construction to Syncros' Silverton SL mountain bike wheels - wheels ridden to victory by Tom Pidcock in the Tokyo Olympics.
The headline stats are the feathery weights, with the 40mm Capital SL wheelset coming in at a claimed 1,170 grams and the 60mm deep Capital SL Aero tipping the scales at 1,290 grams.
To put that in some perspective, Hunt's 32 Aerodynamicist UD Carbon Spoke wheels have a claimed weight of 1,213 grams and a depth of 32mm. Zipp's 454 NSW wheels are 58mm deep and have a claimed weight of 1,358 grams.
If Syncros' Capital SL wheels live up to what their weight are claimed as, they'll surpass may of the best road bike wheels in terms of their weight for their depths - even more impressive considering the wide 25mm internal rim widths.
But this release isn't just an exercise in weight weenie-ism, Syncros has a lot to say about the whole manufacturing process and its total 'System For Speed' - aerodynamics playing a large part in that, but handling and cornering are both also considered, with changes to the stiffness and weight distribution of the wheels coming as a result.
In terms of the prices, they are as high as you might expect, with the Capital SL 40mm hoops coming in at $4,099.98 / £3,999.80 and the Capital SL Aero 60mm deep wheelset more expensive still at $4,199.98 / £4,199.90.
New manufacturing process
Alongside claims of 35% stronger spokes and 7% aero savings, Syncros also mentions the co-development of the new wheels with tyre brand Schwalbe, boasting a quicker wheel system than the competition.
Syncros says its has been able to 'use the full potential of the material properties of carbon fibre' by using a patent-protected manufacturing process. The wheels are a carbon monocoque design, which means rim, spokes and 'hub flanges' are all built in the same mould. Below is a photo showing an insight into how the new wheels have been manufactured.
We say 'hub flanges', as normally these would be part of the hub itself. Instead, though, Syncros has opted for a carbon cradle which the hub is then bonded into.
The patented system known as 'Monocoque Wheel System' or MWS, not only looks unique but makes for some pretty tasty numbers on the spec sheet too.
The Capital SL (40mm) sits at a claimed weight of just 1,170 grams, while the Capital SL Aero (60mm) carries a modest weight increase, sitting at 1,290 grams. Particularly in the gravel sphere, those are pretty outrageous numbers.
You might be wondering though, particularly if your riding is at the rougher end of the spectrum, how tough are these wheels? Being a full carbon design, if a spoke snaps, it's pretty much game over. The good news is that Syncros claims the spokes are 35% stronger than traditional spokes.
Faster acceleration and better handling
Before the days of aerodynamic obsession, weight was the biggest talking point surrounding new bike tech. Syncros is bringing back the subject of rotational weight however, claiming the new Capital SL wheelsets offer a 20% reduction in rotational inertia compared to traditional carbon wheels.
Syncros say that its new construction process 'reduces overall weight and moves weight from the outside of the wheel, near the rim, to the inside of the wheel, near the hub'. Rotational inertia is then decreased due to the weight being closer to the center of the hub.
The MWS construction and unique spoke pre-straining process also increases stiffness according to Syncros. No specific claims are made regarding stiffness, so we would have to wait until riding the wheels to know whether any tangible difference can be felt.
Hookless and ETRTO compatible
There have been a lot of talks recently around ETRTO, the international body regarding tyre standards. The Syncros wheels though, are compliant, and feature a 25mm internal rim width which the brand says is the 'best compromise between aerodynamic drag and reduced rolling resistance with wider tires'.
The hookless construction, Syncros claims, also allows for a stronger, lighter rim, and can improve the transition between rim and tyre for a more aerodynamic system.
Working closely with German tyre giant Schwalbe, Syncros' goal was to produce specific tyres for the front and rear wheels with different characteristics. The new Pro One Aero front tyre is designed with the most aerodynamic shape for modern rims, while the rear tyre is dedicated to low rolling resistance whilst balancing durability.
Syncros has been a long-term partner with Scott Bikes, and Pascal Ducrot, president of Scott Sports, is excited about the 10-year anniversary between the brands, saying "Syncros is part of the SCOTT Sports group since 10 years, and the new Capital SL wheels we launch now are a very important milestone. As a components brand committed to performance at the highest level, we can proudly say that we have driven innovation in all segments, with the Capital SL setting a new bar of what's possible."
For more information, check out the Syncros website.
Thank you for reading 20 articles this month* Join now for unlimited access
Enjoy your first month for just £1 / $1 / €1
*Read 5 free articles per month without a subscription
Join now for unlimited access
Try first month for just £1 / $1 / €1
Get The Leadout Newsletter
The latest race content, interviews, features, reviews and expert buying guides, direct to your inbox!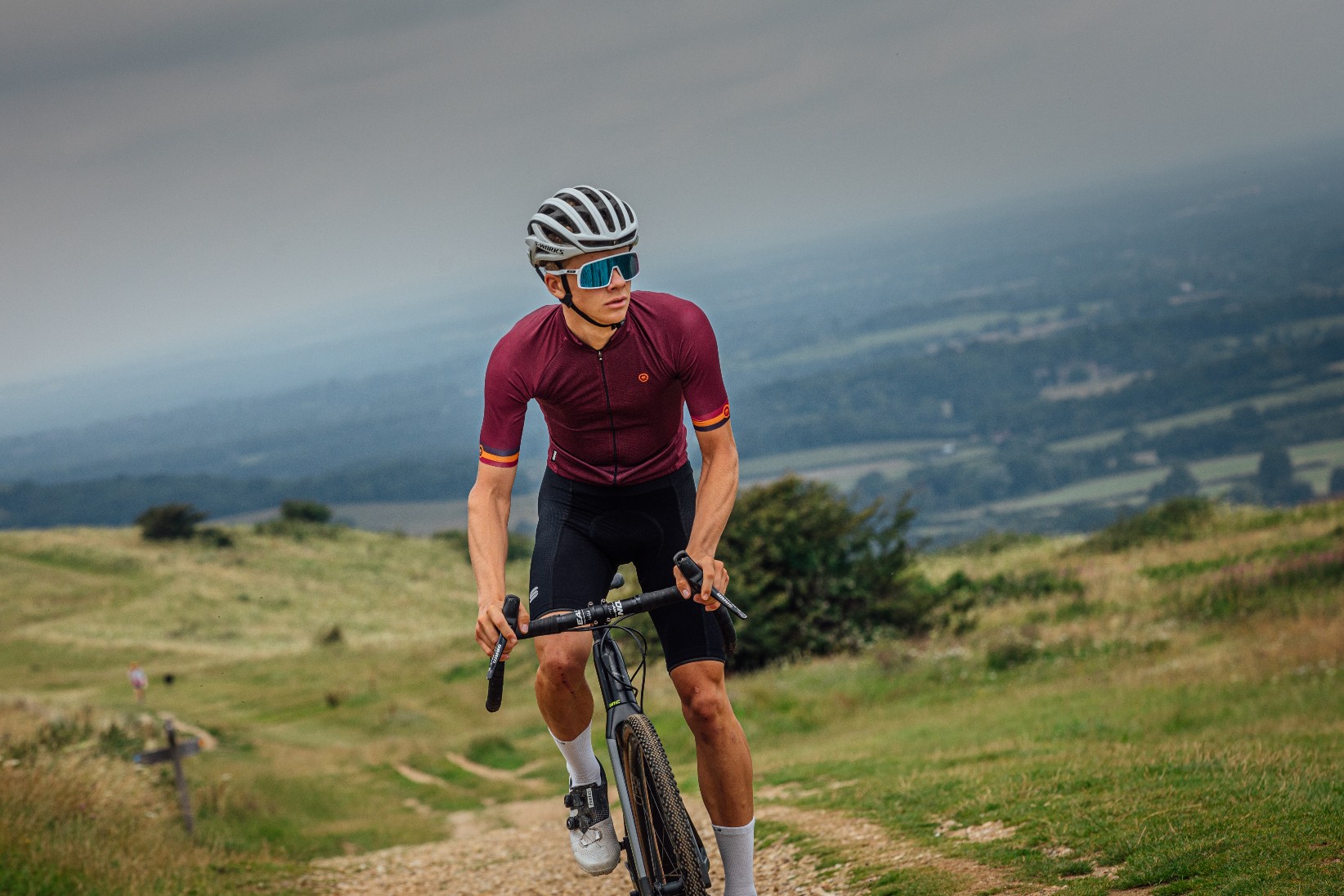 Joe is Cycling Weekly's tech writer. He's always had a love for bikes, since first riding a two wheeled steed before the age of four. Years down the line, Joe began racing at 16, and enjoyed great experiences internationally, racing in Italy, Spain and Belgium to name a few locations. Always interested in tech, Joe even piloted his Frankenstein hill climb bike to a Junior National Title in 2018. After taking a step back from elite level racing in April 2022, Joe joined our team as a freelancer, before becoming Tech Writer in May 2023.