Your Apple Watch is about to become a truly viable cycling smartwatch
The US tech giant is boasting connectivity to peripherals such as power meters in its new Watch OS 10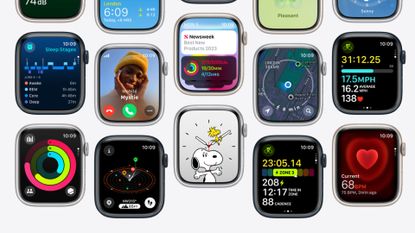 (Image credit: Apple)
Get The Leadout Newsletter
The latest race content, interviews, features, reviews and expert buying guides, direct to your inbox!
Thank you for signing up to The Pick. You will receive a verification email shortly.
There was a problem. Please refresh the page and try again.
Apple has announced a multitude of new functions for the Apple Watch with its new watchOS 10 software update and they're good news for cyclists! Apple Watch owners will soon be able to pair it with Bluetooth peripherals such as power meters, cadence and speed sensors, and heart rate monitors.
Screen real estate on the iPhone has also been optimized in the new software update, with users being able to view heart rate zones, routes, and much more on live workouts from connected devices.
This means that you'll effectively be able to use your iPhone as a head unit if you mount it on your bars. It's unlikely this will rival the best bike computers on the market, but for those who already have these Apple devices, it may well encourage riding.
It wasn't until the 7th generation Watch that Apple seemed to take a specific interest in cycling. Prior to this, basic fitness functions were available, but the device was more based around being an extension of already existing products in the Apple ecosystem. Back in 2021, Apple brought in automatic recording of activities, including cycling, creating more user functionality in a fitness setting.
Fast forward to 2023 and this "milestone update" brings the Apple Watch much more into line with the best cycling smartwatches. Bluetooth functionality will now auto-connect to compatible peripherals, allowing cyclists to capture more data such as power and heart rate through their watches.
All of these features, we expect, will also be ready for seamless integration with third-party applications such as Strava, which should allow riders to train and record straight from their watch, even with power data.
As well as Watch connectivity, Apple has also updated features surrounding routes, and heart rate zones so the information should be more palatable. In the US-only at first you'll get full topographic maps, which will include contour lines, hill shading and elevation details will be useful to off-road riders, as will being able to search for trailheads.
If you do head off the beaten track then the new mapping software will drop a pin at your 'Last Cellular Connection Waypoint'. That means if you lose coverage and need it fast you can head back to that point to upload that amazing selfie. More importantly, it'll mean that you can return to somewhere to make a call in an emergency - it will also pinpoint the last place that you could make an emergency call on any network with its Last Emergency Call waypoint.
Another safety feature is Fall Detection - accelerometers can sense if you come to a crashing halt, and if you don't move, alert emergency services.
It's worth noting too that the entry-level Apple Watch, the Watch SE starts from $249/(£259), which is certainly close to many cycling computers.
And that brings us to the next big question - if Apple can provide a platform where data can be collected, processed, and viewed in a palatable manner, should the likes of Garmin and Wahoo be worried?
Yes and no...we think. While Apple's ecosystem holds obvious benefits such as seamless third-party integration, we'd need to put an Apple Watch with the new software up against the likes of a Garmin Fenix 7 before we can say it's a truly thoroughbred sports product.
That said though, Apple is top of the pile by over three times when it comes to market share. In Q4 of 2022, they held 36.1% of the market, while Garmin held just 4.6%. The issue for the likes of Garmin and Wahoo then is that for potential newer cycling customers that have already bought into the Apple ecosystem, these new features will likely keep people using Apple products for longer.
The new watch OS10 is currently in a testing phase and is expected to go live in September, visit the Apple website to find out more.
Thank you for reading 20 articles this month* Join now for unlimited access
Enjoy your first month for just £1 / $1 / €1
*Read 5 free articles per month without a subscription
Join now for unlimited access
Try first month for just £1 / $1 / €1
Get The Leadout Newsletter
The latest race content, interviews, features, reviews and expert buying guides, direct to your inbox!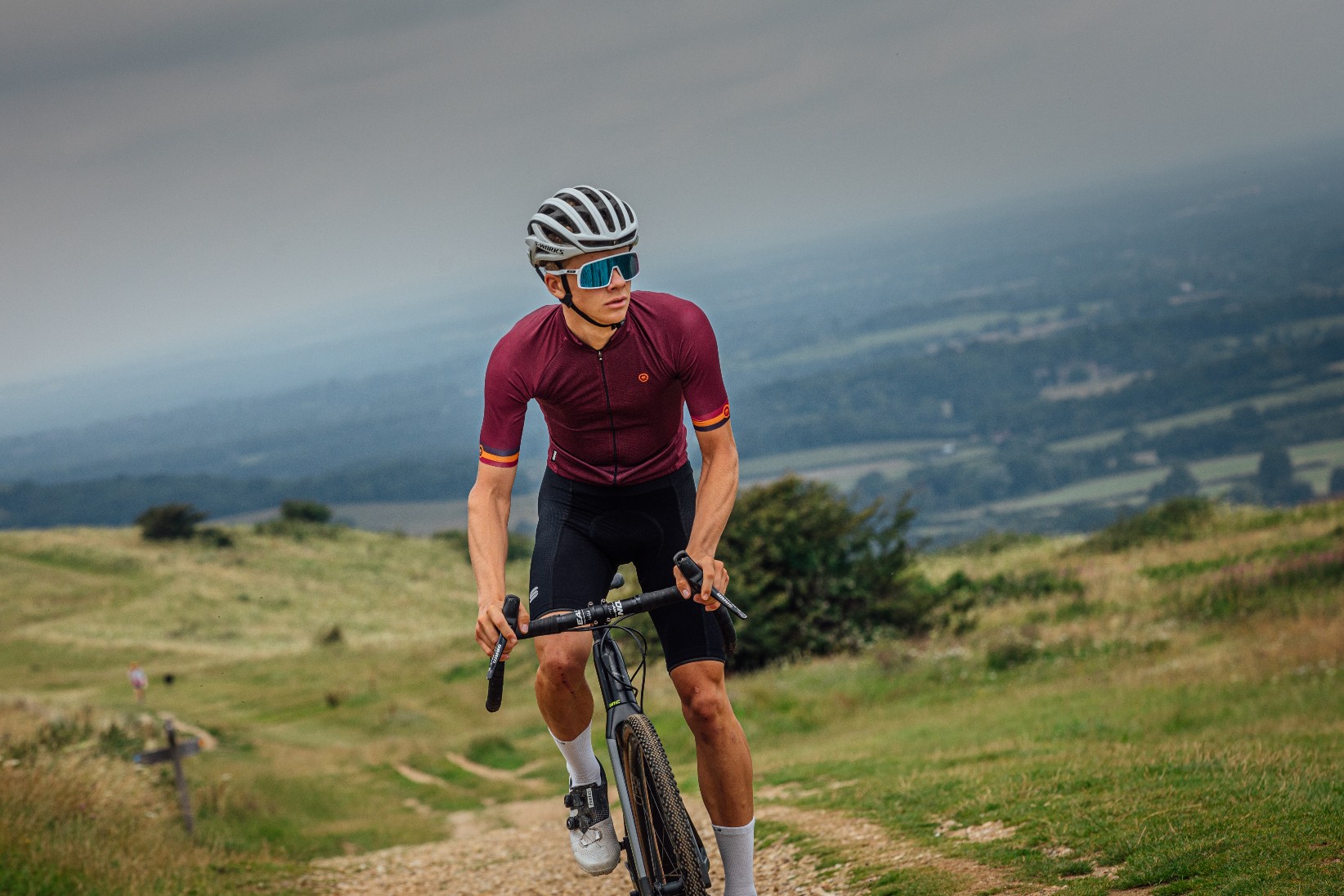 Joe is Cycling Weekly's tech writer. He's always had a love for bikes, since first riding a two wheeled steed before the age of four. Years down the line, Joe began racing at 16, and enjoyed great experiences internationally, racing in Italy, Spain and Belgium to name a few locations. Always interested in tech, Joe even piloted his Frankenstein hill climb bike to a Junior National Title in 2018. After taking a step back from elite level racing in April 2022, Joe joined our team as a freelancer, before becoming Tech Writer in May 2023.
More about Apple Watch Ultra