GripGrab Freedom base layer review
GripGrab moves into base layers with two winter weight long sleeved options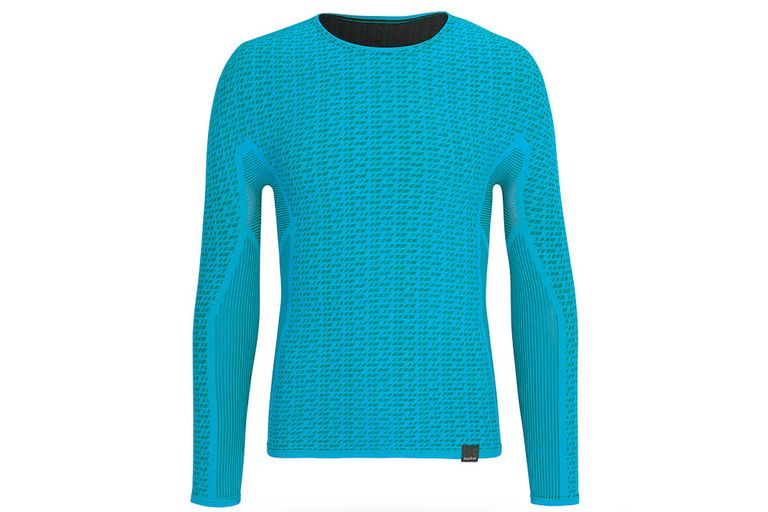 The GripGrab Freedom base layer provides top-notch technical performance. It's comfortable and wicks really well. But it is pricey and can get a bit smelly.
For
+

Excellent weight for winter rides

+

Very stretchy

+

Good wicking

+
Against
-

Can get a bit whiffy

-

Expensive

-
Danish brand GripGrab has built its business out of selling clothing that for other brands is a bit of an afterthought. Its range of gloves, overshoes, headwear and arm and leg warmers has consistently come up really well when Cycling Weekly has reviewed it. Now it's moved into base layers, with the GripGrab Freedom being one of two long sleeved base layers it's launched this winter.
Although it's more expensive than the Expert base layer, the Expert is actually warmer than the GripGrab Freedom base layer. But the Freedom base layer comes with a more technical, very stretchy fabric mix. Its outside layer is made of polyethylene, while the inside face is made of polypropylene. It's a mix designed to keep you drier, which it does effectively. Even worn under a gabba-style jacket and riding fast, although I built up a sweat on the inside of the jacket and the outside face of the GripGrab Freedom base layer, there was no clammy feel. It's also very soft against the skin.
The synthetic fabric does get a bit smelly, despite its claimed bacteriostatic properties, although less so than many synthetic base layers – I was OK wearing it multiple days, before deciding it really did need a wash. Merino wool is still a better option for odour suppression. You can machine wash the GripGrab Freedom base layer at 30C, but need to air dry it rather than using a tumble dryer. Since it doesn't absorb much water, it will dry out quickly though.
It's also woven in one piece, with just a single seam over each shoulder, so it's comfortable worn under tighter fitting outer garments.
If you like a bit of colour in your under vest, the GripGrab Freedom base layer comes in five colours, including the favourite black and navy options. Being stretchy, there are just two sizes: S/M and L/LX – I was fine in the smaller size.
GripGrab sells its products via its own site. They're also available via Wiggle and Chain Reaction Cycles, where the GripGrab Freedom base layer sells for £90. That's a lot for a base layer, but it's a piece that should give good service and will certainly be comfortable to wear.