SiS REGO Protein Mint Chocolate Bar review
Ensuring you consume post-ride protein within a 30 minute window is crucial for recovery. The SiS Rego mint chocolate bar seeks to be a convenient and tasty solution to protein intake.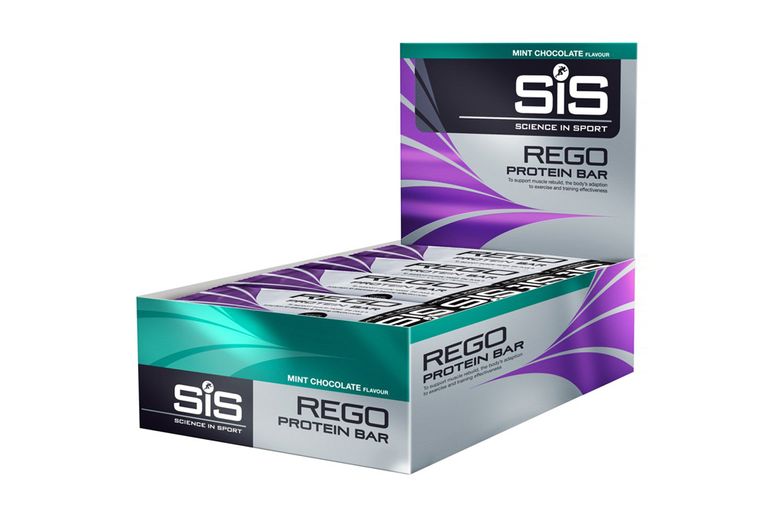 These bars are a convenient source of protein, and considering they taste just like a chocolate bar, they are much healthier, containing significantly less fat and up to 10x more protein. The only downside is the price, but you are paying for convenience and this can be offset by buying a whole box.
Post workout recovery is crucial if you want to improve. Protein is essential for repairing and rebuilding your body, and protein bars in general offer a fast and convenient source of protein that is easily consumed post-workout, to maximise your recovery window.
If you are a fan of mint chocolate, you will like these bars. To someone who hasn't tried the SiS Rego Protein Mint Chocolate Bar it is best described as an Aero Mint Chocolate bar that has somehow had all the air sucked out of it, causing it to lose all the bubbles and have a rather dense texture.
The comparison ends there though, as the nutritional content is hugely different. A 40g Aero contains 2.1g of protein 12.3g of fat, with the SiS bar containing 20g of protein and 6.5g of fat. Sports nutrition naysayers often champion the Snickers as comparable alternative, but a 55g Snickers bar contains only 4g of protein, and 12g of fat.
With an RRP of £1.99 each these bars are not cheap, but you are paying for the post-ride convenience and you could bring the cost down slightly by purchasing a box of 20 for £35.99.
For more information head over to SiS.