ZipVit ZV8 Energy Bar review
British food supplement brand, Zipvit produce some great energy bar options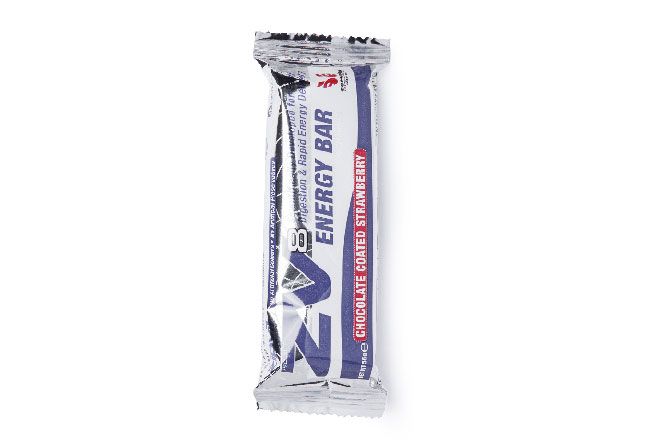 Taste & texture
ZipVit gives the option of two different types of energy bars.
Two of its flavours are coated with a layer of chocolate or yoghurt-based topping — yoghurt peach apricot and chocolate-coated strawberry.
They also have three bars that are uncoated, which include the orange chocolate and banana bars.
Regardless of the flavour you choose, they all excel, with a soft texture and satisfying taste.
>>> Best cycling energy bars
Nutrition
With just less than seven grams of fat per bar, it is perhaps towards the higher end in comparison to the others but it certainly hits the mark when it comes to carbohydrate content, without being overly dense at just 55 grams per bar.
Practicality
Quick and effortless to open, the ZipVit ZV8 has a soft and consistency that allows for speedy consumption on the bike. All this results in the ZV8 Energy Bar being the must-have bar on the test.