Veloforte Classico review
With a throwback design, Veloforte is one of the newest bars to hit the market.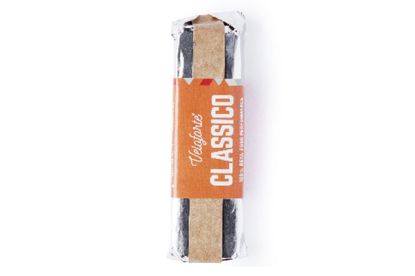 Taste & texture
The 'Classico' bar is surprisingly sweet, which isn't exactly expected when described as a mix of fruits, nuts and spices.
These tastes are still noticeable within the make-up of the bar but are not overpowering.
They also have two additional flavours 'The Di Bosco' – a forest fruits-themed bar and 'The Ciocco', which will be a favourite with chocolate lovers.
>>> Best cycling energy bars
Nutrition
There's a whopping 50 grams of carbohydrates per bar but a large percentage of these are sugar-based. Its nutty foundation also results in higher fat levels than other bars as well.
Practicality
The cool retro packaging apes hand-made soigneur-wrapped food but can be a bit of a faff to get open. These bars are expensive as well, but buying in bulk will cut costs.
Thank you for reading 10 articles this month* Join now for unlimited access
Enjoy your first month for just £1 / $1 / €1
*Read 5 free articles per month without a subscription
Join now for unlimited access
Try first month for just £1 / $1 / €1
Paul Knott is a fitness and features writer, who has also presented Cycling Weekly videos as well as contributing to the print magazine as well as online articles. In 2020 he published his first book, The Official Tour de France Road Cycling Training Guide (Welbeck), a guide designed to help readers improve their cycling performance via cherrypicking from the strategies adopted by the pros.