Light and Motion Urban 650 front light review
The Light and Motion Urban 650 has a good consistent light beam, with side lights that give good side visibility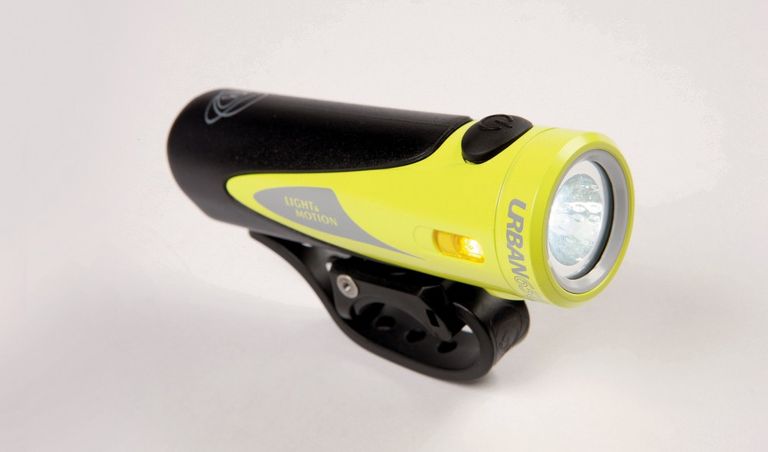 (Image credit: Andrew Sydenham)
A front light with a clean and powerful beam and good side visibility, this light comes recommended
For
+

Clean and consistent beam

+

Good side visibility
Against
-

More lumens would help the already good beam
The Light and Motion Urban 650 has an impressively clean and powerful beam for a small clip-on light with built-in battery. Its beam spreads out immediately in front of the bike with a concentrated central beam projecting further ahead.
It's the quality of the reflector (that surrounds the tiny LED bulb) that ensures the light spreads from the centre out to the edge, with no dark patches or inconsistency in the light. The light bounces back off reflective surfaces (road signs etc.) from a good distance away, which means the light itself travels further than the clear beam you can see, so you know drivers can see you coming from a long way off.
The two yellow lights on the side (meaning the lights adhere to British standards) cover your hands in a strange amber glow. I picked out this light in shop window reflections — they are surprisingly bright and give you 180-degree illumination.
Contact: www.madison.co.uk