Ritchey PRO V4 Micro review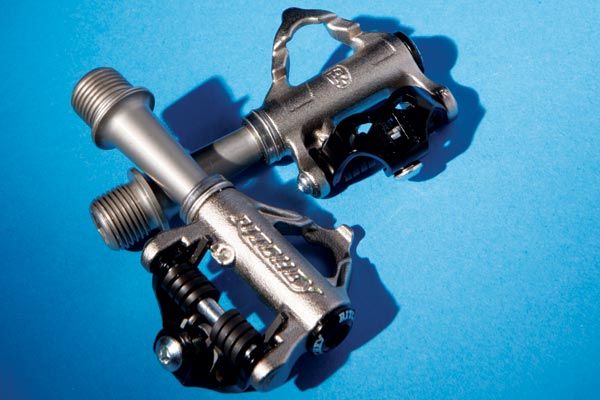 Cycling Weekly Verdict
This small system is still surprisingly easy to engage, but the small platform means the pressure from the pedal isn't dispersed as much, and you feel it, especially while out of the saddle.
Not all road pedals use a three-hole bolt system - the Ritchey uses two.
The Pro V4 Micro uses a cleat very similar to an MTB one, and as a consequence needs matching shoes to fit the two-bolt system - check that your shoes conform.
Made using the alloy casting process, like a few of the others here, this time the foot platform is so small that the weight is significantly less; in fact, is the lightest on test (210g).