Bontrager Super Charger pump review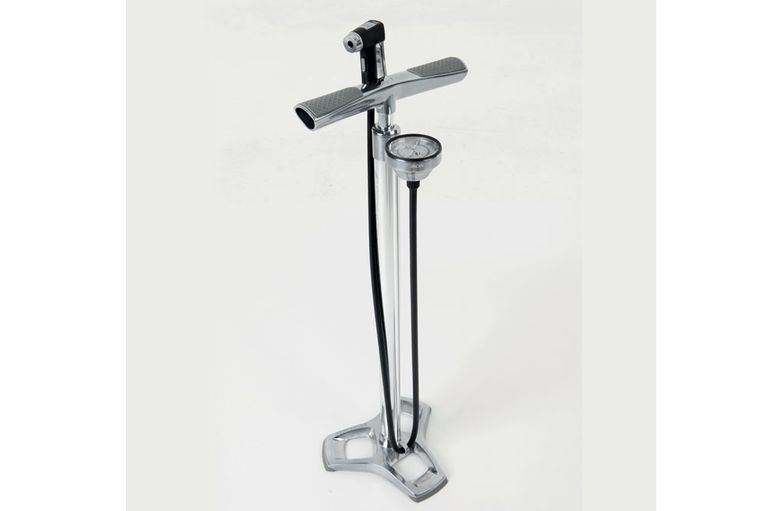 Solid rubber feet ensure stability and the handle is as comfortable as any on test. It is, quite simply, the perfect track pump.
For
+

High level finish

+

Looks good

+

Easy to read gauge
The high level of finish really sets the Super Charger apart from its rivals in this test.
In fact, its classy looks are more akin to a high-end kitchen gadget than a humble pump!
It's not all show and no go, either — the chuck is well made and easy-to-use, the silver-faced gauge is clear and accurate and the large diameter piston feels solid.
Dropping the pressure is easy with the large air bleed button and the gauge responds to each small release of air instantly and accurately.