Specialized Tarmac SL8 first ride review - no wonder the internet got excited
The latest iteration of Specialized's WorldTour race bike claims to be its 'fastest ever'. But how does it ride?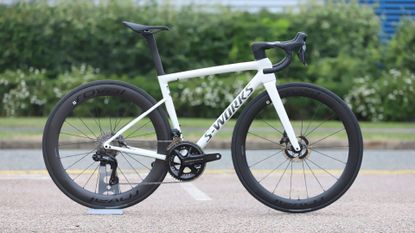 (Image credit: Future)
Get The Leadout Newsletter
The latest race content, interviews, features, reviews and expert buying guides, direct to your inbox!
Thank you for signing up to The Pick. You will receive a verification email shortly.
There was a problem. Please refresh the page and try again.
The Specialized Tarmac SL8 has finally been launched.
Now in its eighth generation, the American brand is making all the claims one expects to hear from a modern WorldTour-ready bike. More aero, lighter, stiffer and, of course, faster over the all important 40kms.
The aero claims aren't quite as large as they were when SL6 turned into SL7. Winding back the clock four years will show a claimed 45 seconds improvement over 40 km, while going from SL7 to SL8 only represents a stated improvement of 16.6 seconds. Aero improvements are just one part of the package, and the drop in weight is perhaps a more impressive metric.
Specialized says, 'We began by simply applying our 585 gram Aethos layup strategy and our top spec FACT 12r carbon to the new Tarmac SL8 shape'. This resulted in Specialized making a claimed 15% improvement in weight, bringing the frame down to 685 grams.
When looking at a full build, Specialized says the top-spec S-Works SL8 in a 56 cm size tips the scales at 6.6 kilos. When I got my hands on the same bike, but in a 52 cm size, the Cycling Weekly scales of truth read out the same, 6.6 kg.
This reduction in weight has meant that the stiffness to weight ratio has improved by 33%, the question I was left with is, how relevant is this metric? Perhaps, stiffness alone hasn't been improved on by much, but the crash diet has simply created a nice number for the marketing teams to band around.
My rides
All these claims by the brand only left me wanting to ride the bike. Luckily I got my hands on an S-Works model for a couple of days pre-launch and managed to get in a few rides. I also had the opportunity to ride a SRAM Force AXS equipped Pro version of the bike.
My very first ride with the SL8 was a 30km loop with around 500 metres of climbing, this was followed by a shorter, flatter ride.
The last ride I had on the SL8 was a rolling 35km loop on typical British countryside roads. No major climbs, just lots of short inclines that vary in gradient - perfect for testing a bike's reactiveness as well as my ability to attack each and every one.
My takeaways
Despite being a metric Specialized hasn't directly referenced as being one they dramatically improved, the stiffness is incredible. The bottom bracket feels rock solid. No matter how hard I pushed on the pedals, out of the saddle, up a climb, it did not budge. It felt like everything I was putting in, I was getting out, and I know how clichéd that sounds. Perhaps riders with more weight and power in them would be able to induce some flex, but I believe the majority of my recorded peak of around 800 watts didn't get lost to the frame.
It wasn't just the bottom bracket that felt stiff as the head tube and bars mirrored the feeling. I was yanking on those bars like there was no tomorrow, and they felt impressively solid.
The ride feel is one you would expect from a race bike, where compliance and comfort aren't always the primary concerns. It wasn't unsettled, but if you went over a stone, you'd know about it. It's very clearly a bike that wants to go fast, not a bike designed for rough roads.
One thing I'd should mention is that I was riding 26c tyres and I didn't have the opportunity to refine the pressures for my first ride. Once I had for my second, the bike felt better. If you do need more compliance, there's room to fit 28c tyres - and wider - to increase your contact patch with the road and also allowing you to lower the pressures further without sacrificing rolling resistance.
The stiff head tube and bars meant the handling was direct; however, at times, it was slightly more jittery than I expected. Perhaps it's because the bars weren't fully slammed, but personally, I would have liked the stem to be 10mm longer. Bike fit and riding style is a very personal thing, but I think having a slightly longer stem would have improved the handling.
I also can't ignore that when I first rode this bike, it was lightly raining and, since I was one of the first people to ride the SL8, I didn't want to be the first person to crash it - so perhaps this timidity played into the experience!
The geometry is the same as the SL7, so the position feels very familiar. The snappy rear end and playful characteristics are very much present. It doesn't have the same aggression as a Trek Madone for example, but it still rewards those who want to get stuck in and see what they're capable of on any parcours.
Suggested improvements
That's not to say that I wouldn't make changes, though. First off, I would dial in the fit, as anybody would. For me, this would include dropping the bars down the steerer and elongating the stem by 10 mm (bear in mind, in the case of the S-Works bike, this requires a new cockpit).
Secondly, for summer riding, I'd swap the tyres to the Continental GP5000 TT TRs for maximum speed and perhaps controversially, I'd set them up tubeless to further the weight savings.
I'd also change the bottom bracket and jockey wheels to full ceramic numbers, and then wax the chain for ultimate smoothness. It was a shame to see that the S-Works bike is not fitted with a ceramic bottom bracket from stock. This was something Specialized used to do with previous top-tier bikes and there's no excuse to not fit a ceramic bottom bracket to a £12,000 / $14,000 superbike.
Verdict
This bike feels like a successful combination of multiple component parts - you have many elements from the Aethos, lots of hereditary features carried over from the SL7, and a few genuinely new innovations which are now distinctly SL8.
Do I like this bike? Absolutely. Is it still one of, if not the best road bike on the market? That's hard to say, perhaps it's too subjective, but after my limited time with the bike, I believe that Specialized has done it again. It has created a bike that masses of road cyclists will love, pro and amateur alike.
Thank you for reading 20 articles this month* Join now for unlimited access
Enjoy your first month for just £1 / $1 / €1
*Read 5 free articles per month without a subscription
Join now for unlimited access
Try first month for just £1 / $1 / €1
Get The Leadout Newsletter
The latest race content, interviews, features, reviews and expert buying guides, direct to your inbox!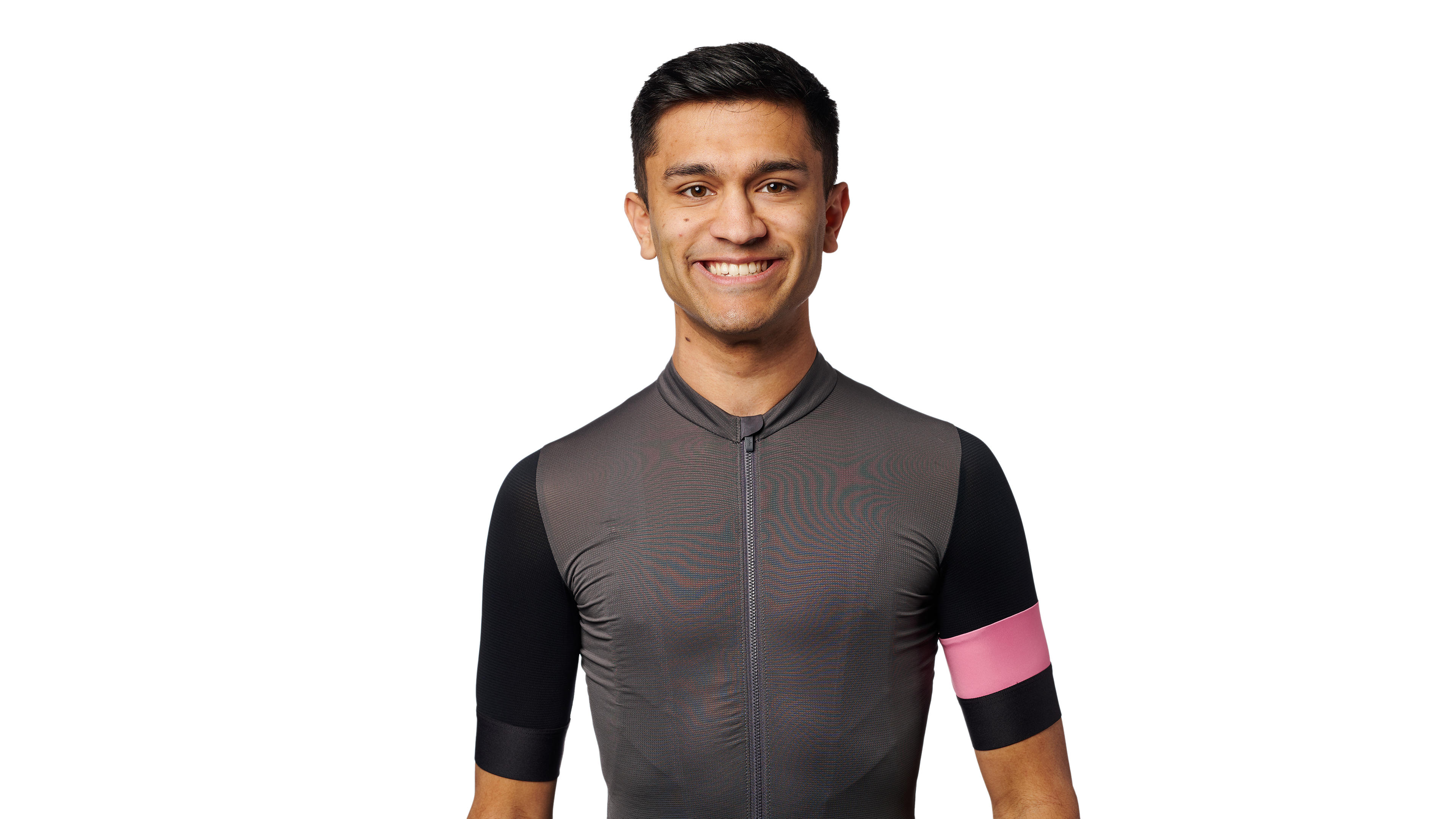 After discovering his love of cycling in college, Sam has always kept two wheels very close. Having spent over five years working in a couple of local bike shops, it's fair to say he enjoys getting hands on. He also loves to push himself to ride ever longer distances and to explore as many new places as possible.
Sam has been Cycling Weekly's video manager since January 2022. You'll find him on our YouTube channel where he brings you the latest cycling tech news, rides, reviews and all of the most important new launches while taking in some incredible cycling adventures too.