Giordana FR_C bib-tights review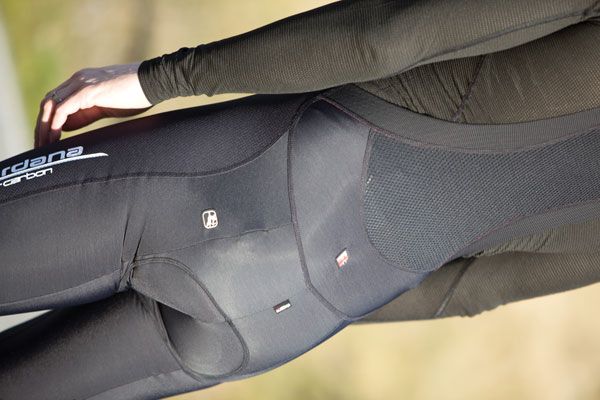 Not cheap, but you are definitely getting something extra for your cash.
The FRC (FormeRed Carbon) range from Giordana is the pro-level fit, cut to form a curve and as such designed to be comfortable once on the bike.
These certainly fit exceptionally closely so it's worth trying them on first rather than just blindly buying your usual size. Some of the fit comes from the compressive nature of the brushed-backed fabric but the panel design is also among the best we've seen.
This is particularly obvious by how well the bib itself fits, staying snug against the back, even when riding deep in the drops. This is backed up by both the position and quality of the Cirro O.F. chamois.
If you've been against tights with a chamois before for fit reasons, these will go a long way to dispel the fears.
Small details simply add to the experience: just enough windproofing on the thigh to prevent any restriction of movement, not a single seam in an awkward position and the water repellent crotch and seat area prove the well thought out nature.