Fulcrum Racing 5 review
Fulcrum has updated the Racing 5's spec, but we've been riding the previous version for over three years. Our only major complaint has been addressed in the newer Racing 5 LG.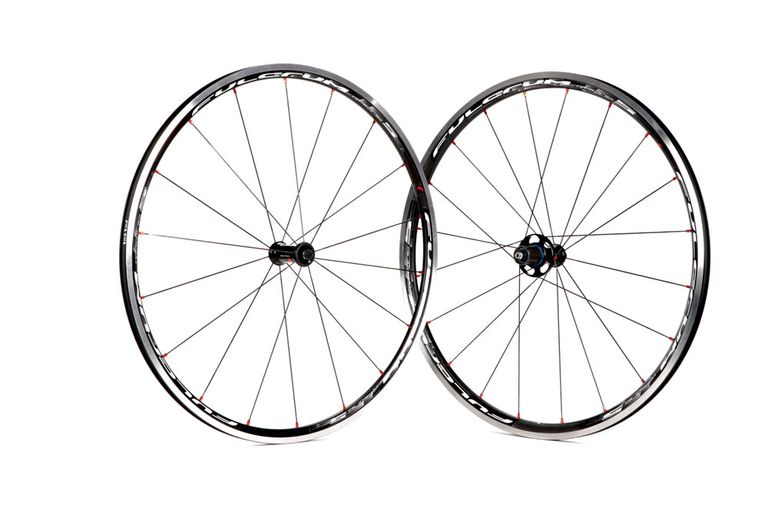 Durable alloy wheelset with easy servicing and nice ride
For
+

Comfortable

+

Durable

+

Easy to service

+
Fulcrum's Racing 5 is towards the lower end of the Italian brand's wheelset hierarchy, but nevertheless its spec is impressive. I've been riding a set for the past three years including three winters.
It's worth noting that the Racing 5 has been replaced in Fulcrum's line-up by the Racing 5 LG. the main difference is the widening of the wheel rims to 17mm internal width (23mm external), to better suit the current trend to wider section tyres. Fulcrum claims the Racing 5 LG will handle tyres from 25mm up to 32mm. Weight has also decreased to a claimed 1658 grams.
Watch our wheel buyer's guide
There is also a change to 20 spokes in the rear wheel, meaning that the old 2:1 lacing pattern has been superseded by a design with the same number of spokes on either side of the rear hubs. This removes the main complaint I had with the old 5s' namely that the 2:1 spoke ratio made truing the wheel a bit tricky for the amateur. The rear hub has also been redesigned to increase the flange diameter on the drive side and help even out spoke tensions.
>>> Do you need deep section wheels?
The Racing 5 has differential rim heights between the front and rear, with the front wheel spoked radially and the rear radial on the non-drive side and two-crossed on the drive side. The spokes are stainless steel straight pull and bladed to give a little aero benefit.
Hubs roll on loose steel balls in cup and cone bearings . These have stayed smooth-rolling for thousands on miles and regreasing is easy when they do need fresh lubrication.
The Racing 5s have stood up to plenty of abuse on UK back roads without any real problems. When they eventually did start to go out of true, I was able to sort out the front wheel easiliy, although as noted above, the old 2:1 spoke ratio made it more difficult to work out which rear spoke to tweak to line things up again.
>>> Fulcrum Racing Zero review
Wheel jargon buster
At a fiver under £250, the newer Racing 5 LG is a great value all-round wheelset. It's available in Shimano and Campagnolo versions. For a few pounds more the Racing 5 LG is also available in a CX version with double seals on the hubs to keep out the muck, and there's also a disc braked version retailing at £324.99.