How to make a Nutty Slack Smoothie (video)
Boost your post ride protein stores with this easy to make smoothie recipe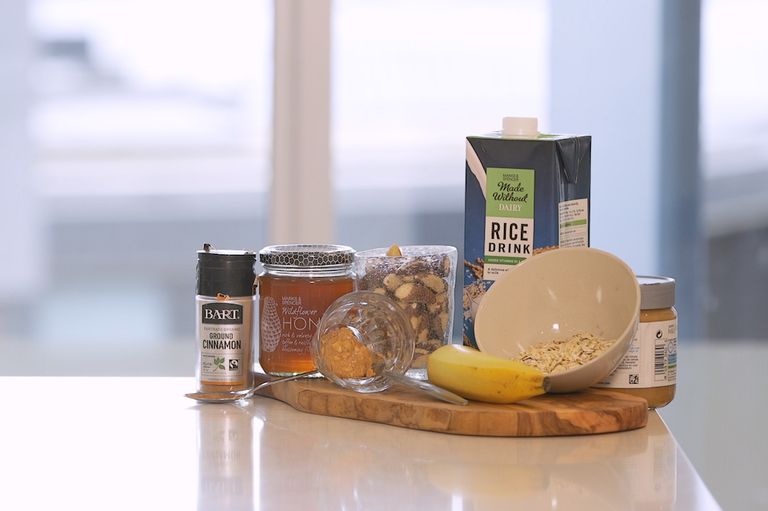 Making sure you recover sufficiently as soon as you step off the bike is crucial for every cyclist looking to hone their future performances on the bike.
If you want something a little more natural than the bog standard protein shakes, then this smoothie recipe could be the ideal remedy for your needs.
>>> How to make an immune system boosting 'green machine' smoothie (video)
Packed full of protein, Performance chef Alan Murchison highlights the benefits that this smoothie brings once you finish off your ride,
"The nuts and oats in this smoothie make it a great choice for those who want to take on a dose of protein immediately after their ride. As an optional extra ingredient, a tablespoon of pea protein gives it an even bigger protein kick. This smoothie is kind on the stomach too."
Ingredients (Serves 4)
■ 1L rice milk
■ 40g gluten-free oats
■ 40 Brazil nuts
■ 1 tsp ground cinnamon
■ 2 tbsp almond butter
■ 40g honey
■ 2 ripe bananas
Put all of the ingredients into a blender and blast on full power for 30-45 seconds, according to how smooth you like the consistency of your smoothie.