How to make a Team Sky rider's breakfast (video)
Looking for that pro diet? Here's how to start your day the Team Sky way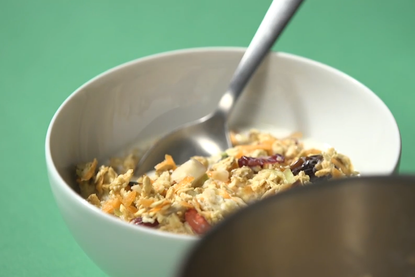 If you're trying to improve yourself as a rider, it can often be difficult to know whether you're eating the right things to really get the best out of yourself.
And while every meal is important, getting your breakfast right ahead of your ride is pretty vital in making sure you maximise your potential out on the road.
Now we know you're pushed for time (who isn't these days?), but this pro breakfast from Team Sky chef James Forsyth couldn't really be any easier, with absolutely no cooking involved. Here's the ingredients you'll need:
Dates
Carrots (grated)
Apples
Seeds
Nuts
Dried fruit
Oats
Orange juice
Milk (optional)
Follow the video along to see exactly how to put these all together, and remember, a lot of these ingredients are interchangeable to suit your tastes. Use apple juice instead of orange if you like, or ditch the dates if you're not a fan.
Thank you for reading 20 articles this month* Join now for unlimited access
Enjoy your first month for just £1 / $1 / €1
*Read 5 free articles per month without a subscription
Join now for unlimited access
Try first month for just £1 / $1 / €1