Watch: Motorcyclist riding in cycle lane falls off while trying to intimidate cyclist
Hope he's ok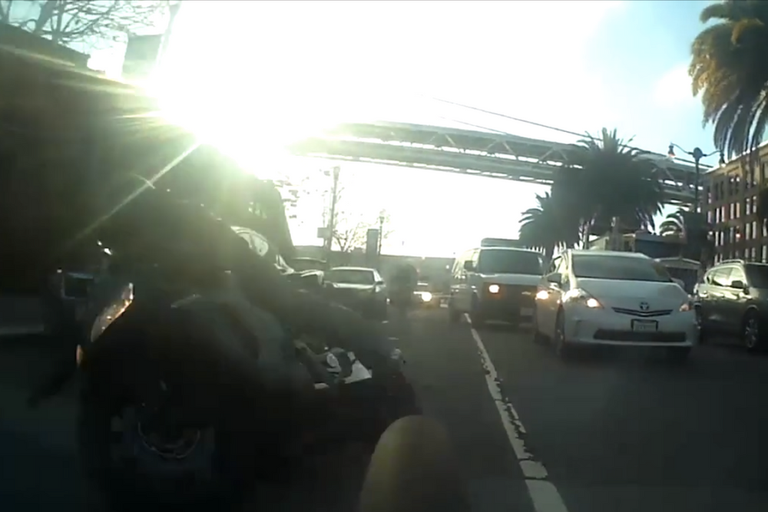 Maybe this biker in San Francisco just didn't get the memo that cycle lane ≠ motorcycle lane, but at least he got what he deserved as he hit the deck while trying to intimidate a cyclist to get out of his way.
The incident took place on The Embarcadero road on the eastern waterfront of San Francisco Bay, with the video showing a motorcyclists overtaking a couple of cyclists, before taking to the cycle lane himself to undertake slow traffic.
>>> Watch: Rider narrowly avoids being hit by falling tree on way to watch Tour Down Under
Understandably, the cyclist with the video camera isn't too pleased about this, and makes his feelings known to the motorcyclist as he moves back onto the road.
Not quite getting the message, the motorcyclist then moves back into the cyclist, and tries to intimidate him by accelerating up behind him - which is where it all goes wrong, with the motorcyclist losing control of his bike and falling off towards the pavement.