Selle Royal's Scientia saddle wins prestigious design award
The Scientia saddle range from Selle Royal receives an iF Design Award and will form part of a permanent design exhibition in Hamburg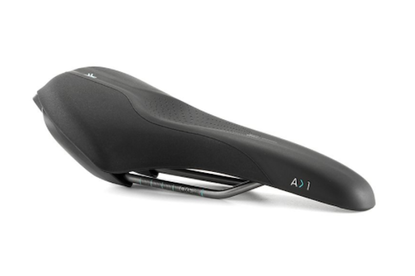 Last year we covered the launch by Selle Royal of its new Scientia (opens in new tab) range of leisure saddles. Now it's won an iF Design Award for the new range from the iF International Forum Design. Designed to honour the best product design worldwide, the annual iF Design Awards attracted more than 5000 entries.
>>> Selle Royal launches new saddle range
The Scientia saddle received the award in the category of Automobiles/Vehicles/Bikes and will form part of a permanent exhibition in Hamburg.
Nicolò Mannoni, Selle Royal's Global BU Director commented that: "We are delighted both with the iF Design Award and with the general feedback. The Scientia range is available now in more than 2,000 shops and we are having more and more requests. The prestige of receiving this very high level acknowledgement for our design can only add more momentum for this growing demand."
>>> Infinity skeleton saddle on sale
Selle Royal started off its project to design the Scientia by asking the Cologne Sports University in Germany to assess the sit bone anatomy of a wide range of riders and the pressure distribution when they sat on different existing bike saddles. Based on this work, it developed a range of nine saddles with different widths and shapes to reflect the riding position of different riders with varying sit bone anatomy.
>>> Inside Brooks' saddle factory
Interestingly, the research by the Cologne Sports University did not identify any difference between saddle requirements of male and female riders except in more aggressive racing positions with the torso bent forward at over 45 degrees, so the Scientia saddle range is unisex.
>>> Saddle height: how to get it right
Shops selling the saddles are provided with a bench with a gel pad which they use to get an impression of the sit bones of customers and measure the distance between their pelvic bones. This allows them to match the rider to one of the range of nine saddle shapes offered.
Thank you for reading 5 articles this month* Join now for unlimited access
Enjoy your first month for just £1 / $1 / €1
*Read 5 free articles per month without a subscription
Join now for unlimited access
Try first month for just £1 / $1 / €1