Tech of the week: motors, lights and an extra gear
Also wind tunnel tests of Graeme Obree's Old Faithful, second hand bikes and riding with a child on board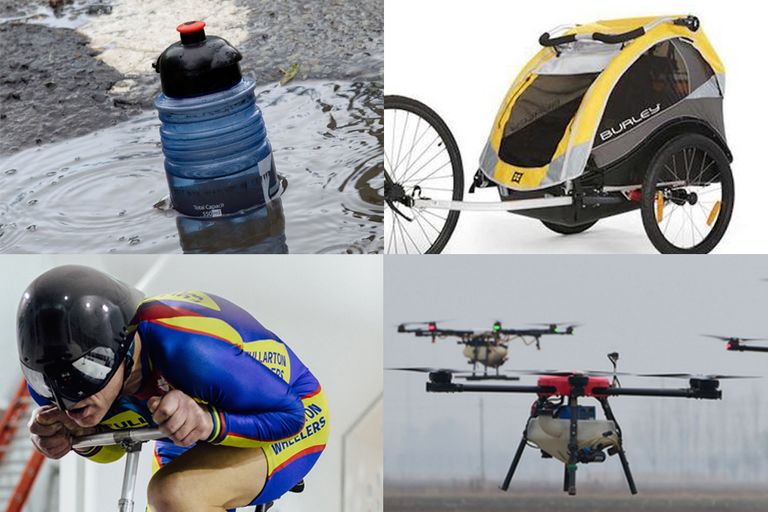 More checks for hidden motors
A couple of weeks ago, we reported on the outcome of a French court case in which an amateur was found with a hidden motor in his bike.
The UCI has now got a lot tougher in its detection methods for motors in pro bikes. These include a portable X-ray machine and a magnetometer to be fitted inside the frame of every pro's bike to detect magnetic fields produced by hidden helpers.
We've also looked at how the development of drones has led to an increase in battery life and power output for the small electric motors which "technological fraud" requires.
Campagnolo has filed a patent for a 12-speed cassette and we've considered whether they're about to launch a road-going groupset with an extra sprocket. But do we need an extra gear? We've asked.
And we've reported on wind tunnel tests of Graeme Obree's Old Faithful bike. It was never tested back in the 1990s and the results of testing the bike with different riding positions are illuminating: it's still faster than a UCI legal modern day TT bike.
Lights and lighter
With the start of British Summer Time, we can finally put our lights away – or should we? We've looked at the evidence in favour of using daylight running lights all year and given you our picks of those available.
It probably hasn't escaped your notice that the roads are now more holes than tarmac. We've reported that over 24,000 miles are in urgent need of repair. It's maybe one reason why the number of people cycling has decreased over the last year. But all those holes probably won't get fixed as urgently as some of the Paris-Roubaix cobbled sections, where with 23 days before the race, they were still relaying the pavé.
Also this week, we've had the dos and don'ts of buying a second-hand bike, a guide to seatposts and what to consider when upgrading and told you how to use a trailer or bike seat to take your child for a ride with you. And we've told you how to make your bike lighter for free and what different airlines will charge to carry it on their flights.
Plus there's been the usual bumper crop of bargains in this week's Sunday Trading.