What are the defining traits of the modern amateur cyclist?
We recently ran an online survey asking readers to divulge their riding habits and training methods. Join us as we lift the mask and reveal the face of modern amateur cycling…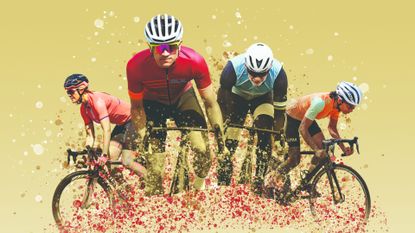 (Image credit: Future)
Get The Leadout Newsletter
The latest race content, interviews, features, reviews and expert buying guides, direct to your inbox!
Thank you for signing up to The Pick. You will receive a verification email shortly.
There was a problem. Please refresh the page and try again.
Rides five times a week; owns four bikes; raced back in the day; now prefers TTs and ultras; subscribes to three training apps; racks up over 5,000 miles a year; is fitter than many half their age…
We recently ran an online survey asking you to divulge your riding habits and training habits, and this is what we found out...
Who took part
Nearly 600 cyclists completed the survey, and the biggest chunk of them – nearly 40% – were from the UK and Ireland. The next biggest region was North America (35%), followed by the rest of Europe (16%). There's no hiding from the uncomfortable truth that cycling still has a stark gender imbalance: 96% of survey respondents were male. Nor is there any escaping the ageing demographics of populations in general among high-income countries and magazine readers in particular: the biggest age cohort of respondents was 55-64 (31%), followed by 45-54 (28%) and 65-74 (19%). We're all getting older, but it's not stopping us from riding our bikes!
Their bikes
We asked survey respondents to tell us how many bikes they owned, and it's very clear that the days of cyclists having just one do-everything 'workhorse' are well and truly over. Nearly half (43%) told us they owned three to four bikes, and a quarter said they owned more than five. Only 8% of respondents owned just the one bike. The n+1 rule is clearly alive and well.
Why they ride
We wanted to know our audience's motivations for riding their bikes, and first asked whether cycling was respondents' main sporting interest. Thankfully 90% said yes it was. Next we enquired about their main reason for riding. The biggest motivation by far was general fitness/health (61%), followed by competitive fitness (32%).
What exactly is all this training for? We asked about the types of cycling you do, and learned that the vast majority (91%) take part in general, non-competitive road cycling. Nearly one-quarter (23%) compete in road racing, just over a third (35%) take part in organised long rides such as sportives and gran fondos, and 28% sometimes commute to work by bike. Approaching half (45%) ride non-competitively off-road, but only 6% said they compete in cyclocross. Racing may be a minority activity, but most CW readers ride with a serious intent to build and maintain fitness.
How much they ride
This commitment to training for a specific purpose was reinforced when we asked about riding frequency: 33% said they ride four or five times a week, and almost as many (31%) claimed to ride at least five times a week. The pattern of frequent riding was borne out in mileage, with 43% covering more than 5,000 miles per year – that's over 96 miles a week. Fewer than 13% stated that they rack up less than 2,000 miles per year. More than half (55%) had covered more than 60 miles in a single ride during the past month. You spend a lot of time on the saddle, that much is clear.
How structured is their training?
We wondered how those miles were broken down into different intensities, so we asked about interval sessions. More than a third (37%) told us they usually do one interval session per week, and almost as many (32%) train harder still, doing at least two such sessions per week. That said, a considerable chunk of riders (31%) said they never do interval sessions.
We also wanted to know how effort level was measured. A massive 39% said they use a power meter – testament to how affordable this tech has become in recent years – while 36% judge their effort with the help of a heart rate monitor. Only 26% told us they measure effort by perception or not at all.
How fit they are
In terms of how fit all this riding makes them, nearly half (45%) described themselves as "fitter than average for my age". One-third (32%) went further and claimed to be "very fit", while 13% went further still and placed themselves in the category "exceptionally fit". Frankly, we're not surprised – regular cycling does what it says on the tin!
Other activities
We wanted to establish how much dabbling in other activities goes on. The most popular secondary activity was weight training (47%), and when we refined this question to ask whether respondents took part in strength training (with or without weights) specifically to improve cycling performance, a whopping 68% said yes they do, at least sometimes. The next most popular 'extracurricular' activities were running (35%), swimming (31%) and yoga/pilates (21%). Nordic walking, fly fishing and mindful stretching were among the, um, minority interests!
What guides them
When we asked about whether you follow a cycling training plan, more than half (57%) responded no, they never follow a plan. Only 19% said they followed a plan all year round, and just 9% told us they have a coach. Instead, the main source of training advice was revealed as websites (44%) followed by online videos (12%) and indoor training apps (11%). One in 10 respondents revealed that they follow no training advice or instruction at all. A picture was emerging of a cycling community not easily pigeonholed, made up of riders with a diverse range of priorities and riding philosophies who do their own thing rather than following the crowd.
Grinding it out indoors
Cycling is no longer an outdoor-only pursuit, a fact underscored by our survey. More than one-third (35%) of respondents told us they ride indoors often – at least weekly during winter. Almost as big a chunk (28%) do so even more frequently – at least weekly all year round. This represents a major investment in tech, with nearly half (49%) using a smart indoor trainer, and most signed up to Zwift. Only 18% rely on a conventional 'dumb' trainer or rollers.
What stops them
We asked, 'If you are cycling less than you would ideally like, what is the main reason why?' The biggest reason by far (56%) was lack of time, followed by concerns over the parlous state of roads (19%); and 9% said it was injury keeping them off their bikes.
Reader profiles
Andrew Cockburn: the endurance specialist
Age: 43
Location: Saffron Walden, Essex
Rides for: Saffron Walden Velo
Annual mileage: >5,000
"I'm a lifelong cyclist, having done my first race when I was 12 or 13. I had been doing a lot of mountain bike racing, but the scene has collapsed since Covid. I used to do fairly well at national level, with a few top-10s, and I won Dusk Till Dawn [endurance race] a couple of times. My latest big event, last month, was the Frontier 300 [a 300km multi-terrain event in the Scottish Borders], and I'll probably do the national marathon mountain bike champs.
"I did some road racing around 12 years ago, before our two children were born, but off-road racing suits me better these days. I enjoy long-distance sportive events: the Marmotte, Fred Whitton, that sort of thing. My training involves riding to work and back, 29km each way, with a long ride at the weekend. This keeps me reasonably fit, though it's not as much as I used to do. These days, I go through phases of training more seriously, but it can be hard to find the time – and I don't monitor my numbers like I used to."
Alice Elwood: the fledgling time triallist
Age: 26
Location: North London
Rides for: Islington Cycling Club
Annual mileage: >5,000
"I haven't been cycling very long, but it's progressed quite quickly for me. I got a second-hand bike in 2021, having not ridden since I was about 10. Initially it was just for commuting, a way to avoid the Tube post-Covid. My brother is a good rider, and under his influence, one thing led to another.
"It started out with social riding and laps around Regent's Park, then gradually my training became more structured. The next step was to start doing time trials. I've had some OK results – my best '25' is just over 1-12. I tried road racing but it wasn't for me; I didn't feel comfortable in the bunch. It's been helpful following the Cycling Weekly's 25-mile TT training plan.
"Unexpectedly, getting a bike has changed the whole structure of my life. I'm riding about 10 hours a week now – I got hooked! This year I want to carry on doing time trials and going as fast as possible."
Grant Warwick: the veteran time triallist
Age: 77
Location: Husbands Bosworth, Leicestershire
Rides for: Lutterworth Cycle Centre Racing Team
Annual mileage: >5,000
"I'm a time triallist, but since the pandemic I've taken part in only four TTs. I only train loosely, with no structure at all – I just ride my bike. In my younger days, I rode cycle speedway very competitively, but then I went to work in Formula One, latterly in wind tunnel building, which involved very long hours, leaving little time to train.
"The fastest time I did in a '10' was 23:29 [in 2017] on the K11/10T; I was very pleased with that. I either ride on my own or with a friend, with plenty of cafe stops. I subscribe to Zwift and FullGaz, which have made a big difference to my winter training.
"Eight weeks ago, I had an accident, breaking my clavicle and nine ribs. The pain is easing and I've been back on the turbo several times; I hope to be back to outdoor riding soon. I would like to do some time trials, so hopefully I haven't lost too much fitness. Each spring we go to Belgium to watch some of the big races and ride the famous climbs."
Coach's view: 'I'm seeing amateurs record huge powers!'
We asked coach Andy Turner (atpperformance.uk) what trends he's witnessed in training over the past few years:
"One of the biggest trends I've noticed, since about 2017, is that far more riders are using power meters. Another big change, coinciding with the pandemic, was Zwift becoming much more popular, meaning riders are doing structured indoor training more regularly – high-intensity interval (HIIT) training sessions being easier and safer to complete indoors.
"A lot more people are using trackers such as Whoop, providing additional metrics like heart rate variability and sleep quality. In my experience, these apps can be useful in confirming what your body is already telling you. Then again, sometimes they tell a rider they're fresh and ready when I know from the workload they've done that today is not the day to train hard.
"After lockdown, many people threw themselves back into racing in a big way. That has calmed down now and, with more people working from home, they're able to fit in more training before or after work. As a result, I'm seeing amateur riders producing huge 20-minute powers – though not necessarily putting it to use in road racing. Time trials are often more appealing, with less worry about crashing. Riders are being more selective about their events, and I think that's mainly because of increased costs – it's an expensive sport. Local criteriums and midweek time trials are much more affordable.
"Generally riders are less gung-ho about smashing themselves in training. It's now more about progressive training with fewer interval sessions per week and more lower-intensity rides, allowing more time for recovery, with health more of a concern post-pandemic. The recent hype around Zone 2 has some merit, though there are different ideas about what it is and how it should be applied. The big benefit is improved fat oxidation, but for that you need to be riding for long durations, at least 2.5 hours, while staying below 70% of critical power."
This full version of this article was published in the print edition of Cycling Weekly. Subscribe online and get the magazine delivered direct to your door every week.
Thank you for reading 20 articles this month* Join now for unlimited access
Enjoy your first month for just £1 / $1 / €1
*Read 5 free articles per month without a subscription
Join now for unlimited access
Try first month for just £1 / $1 / €1
Get The Leadout Newsletter
The latest race content, interviews, features, reviews and expert buying guides, direct to your inbox!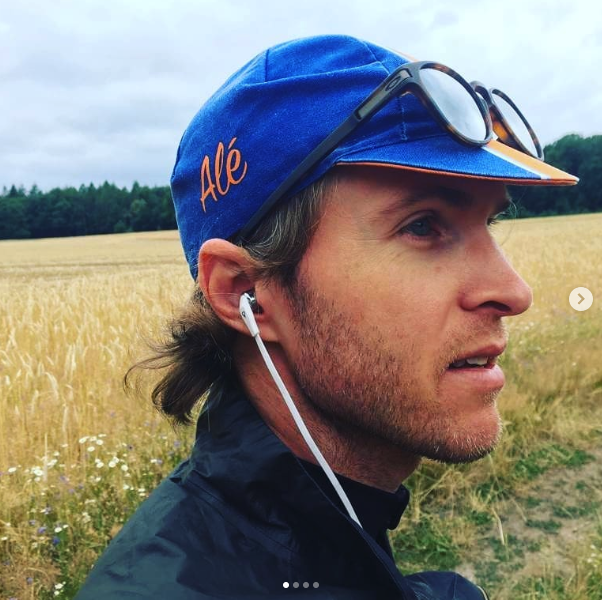 David Bradford is fitness editor of Cycling Weekly (print edition). He has been writing and editing professionally for more than 15 years, and has published work in national newspapers and magazines including the Independent, the Guardian, the Times, the Irish Times, Vice.com and Runner's World. Alongside his love of cycling, David is a long-distance runner with a marathon PB of two hours 28 minutes. Having been diagnosed with retinitis pigmentosa (RP) in 2006, he also writes about sight loss and hosts the podcast Ways of Not Seeing.