Best cycling arm warmers for autumn and winter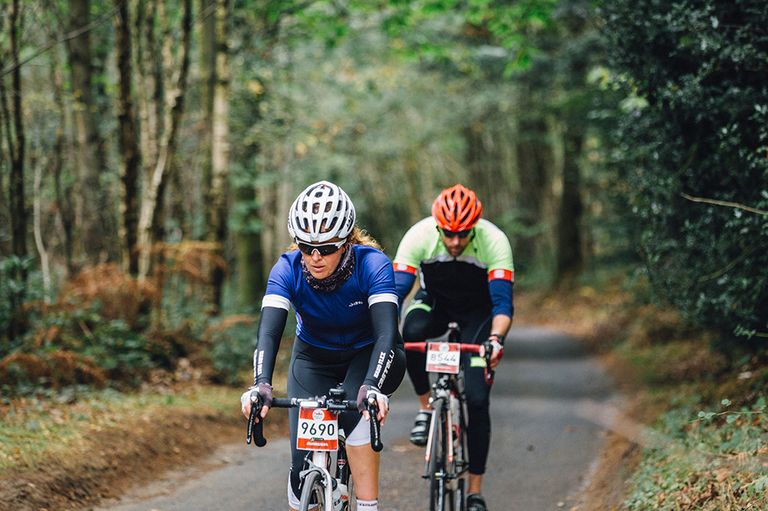 Whoever came up with the idea for arm warmers for cycling deserves a pat on the back.
One of the most versatile pieces of cycling clothing, the humble pair of arm warmers are equally at home providing an extra layer of protection on freezing days beneath a heavy winter jacket as they are being pulled on to tackle a long Alpine descent at the height of summer.
>>> Buyer's guide to winter cycling gloves
For what may appear to be a very simple piece of clothing, the formula for the perfect arm warmer is surprisingly complex and difficult to solve.
Manufacturers occasionally struggle to design a warmer that is tight enough to not fall down while not digging in, and also long enough to cover the whole of your forearm without having baggy excess material.
>>> Buyer's guide to cycling bib shorts
Hopefully, this test will help you in the search for that perfect pair of arm warmers, and once you do find that match made in heaven it's set to last. Each pair of warmers I've owned have lasted at least two years, and have only had to be replaced following crashes. So take a good look at the options, and ride off into the sunset.
Dress right for the Autumnal conditions
Our pick of the best arm warmers
With each product is a 'Buy Now' link. If you click on this then we may receive a small amount of money from the retailer when you purchase the item. This doesn't affect the amount you pay.
>>> Check out our guide to the best leg warmers and knee warmers here
Reasons to buy
+Breathable+Fast wicking
Reasons to avoid
-No water resistance
These arm warmers are not designed to be wind or waterproof but they excel at being comfortable and breathable, which makes them a perfect choice for dry spring or autumn days.
Coming in at 58g they are lightweight and take up little space in your jersey back pocket. Plus, the fabric offers UPF 50+ protection so useful for descending mountains in the hotter countries of Spain and Italy.
Castelli Nano Flex 3G Arm Warmers
Castelli's NanoFlex arm warmers have been around for seven years and the water resistant fabric has impressed us no end.
The 'NanoFlex 3G' version is the latest and greatest, designed to be weatherproof as well as breathable.Silicone grippers at the top remain the same and the fabric is as warm and breathable as ever.
Reasons to buy
+Reflective in all light conditions+360° visibility to other road users+Unisex+Good fit+Washable
Launched via a Kickstarter campaign, Carney arm warmers are designed to provide360° visibility to other road users via the use of tiny reflective beads which shine under headlights.
>>> It is safe to cycle on roads but here's how you can be safer
They've got a good level of Elastane content, and a Roubaix like inner which we found warm and comfortable.
Reasons to buy
+Very comfortable+Breathable+Good temperature range+Roll up very small
Reasons to avoid
-The washcare label could be better placed
These lightweight arm warmers, when rolled, are almost half the size of a normal pair which makes them great for slipping into your pocket when out of use. We found them to be very breathable, and good for a range of temperatures - though there are probably better pairs for full-on wet and freezing winter days.
Reasons to buy
+Good water resistance+Length+Great grippers+Very competitive price
These come back on sale every year, and we continue to rate them highly.
Available in red or black, the NoRain arm warmers do what they say on the tin: they keep out the rain.
Made from a water resistant fabric, they provide enough insulation whilst still being breathable (unlike the Fiandre light version which impressed us less). We found the length spot on and the grippers held up well without digging in.
Reasons to buy
+Great value+Warm+Excellent fit
Reasons to avoid
-Best saved for dry days
Something a little different compared to the more robust options on the market, the ArmSkins are super light and made using CoolMax EcoMade fibre from recycled sources. They're warm, and incredibly breathable - as well as being available in a wide range of colours to brighten up any kit.
These aren't a good option for wet days - so best to slip a waterproof packable jacket in your pocket if rain is on the cards.
>>> See more arm and leg warmer reviews here
What to look for in arm warmers for cycling
Grippers
There's no shame in the fact that, as a cyclist, you're unlikely to have the biggest biceps down the gym. For this reason any set of arm warmers worth their salt will have silicon grippers around the upper hem to prevent them from slipping down.
>>> How to build a core strength programme for cycling
Length
If you have long, skinny arms it can be a struggle to find arm warmers that fit
With those skinny arms of yours, you might find yourself having to pull arm warmers almost over your shoulders in order to keep them up. However this can leave an annoying gap between the bottom of the warmers and your gloves, a particular pain in cold or wet weather. Decent arm warmers should be long enough to sit snug against your gloves even when pulled up high.
Added Protection
Some arm warmers come with additional protection for wet weather
Cheaper arm warmers might be little more than a lycra extension of your jersey, but spend a little more and you'll find that many manufacturers begin to integrate the technology from their bigger garments into their warmers. This can be anything from water-resistance to UV protection, so it's worth doing a bit of research before you buy.