Bradley Wiggins: Under new management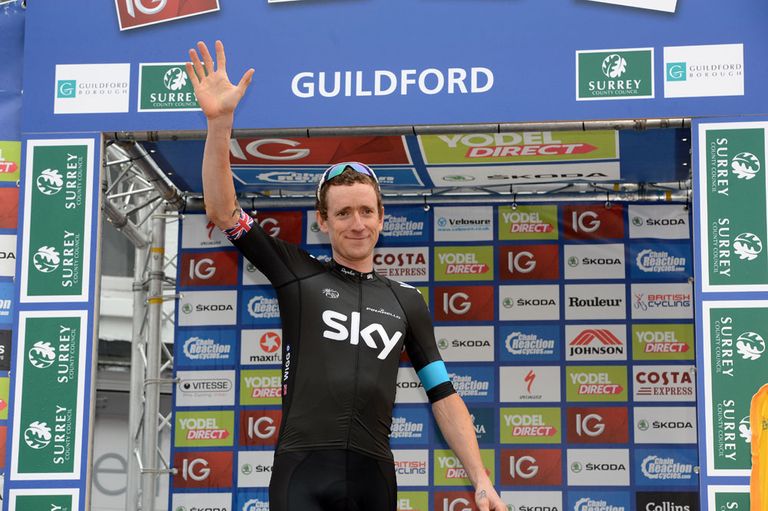 Sir Bradley Wiggins has joined XIX Entertainment, the management and promotions company run by Simon Fuller, former manager of the Spice Girls and creator of Pop Idol and its US counterpart, American Idol.
Wiggins joins a host of top-tier sports clients at the company, including footballer David Beckham, Formula One driver Lewis Hamilton and tennis player Andy Murray.
The Tour de France winner and four-time Olympic gold medallist has signed a partnership with Fuller's company to "take advantage of the growth in global cycling participation and Wiggins' own unique position as one of the sport's most successful and iconic figures, to create innovative business opportunities worldwide".
Wiggins' 2013 season has been a quiet one in comparison to 2012, which saw him firmly become a household name after establishing himself as the first British Tour winner and then scooping a popular win in the London 2012 Olympic Games time trial. Nevertheless, his star factor has not waned and his appearance at the 2013 Tour of Britain in September, which he won, drew in record-breaking numbers of spectators.
"Bradley is an inspiring man of the people, who has endeared himself to followers worldwide through the scale and manner of his success," said Fuller. "He enjoys both an extraordinary past and a clear and ambitious view of the future through to Rio and beyond. We are thrilled to be partnering him at this exciting time for him and the Sport."