Cameron supports Times cycle safety campaign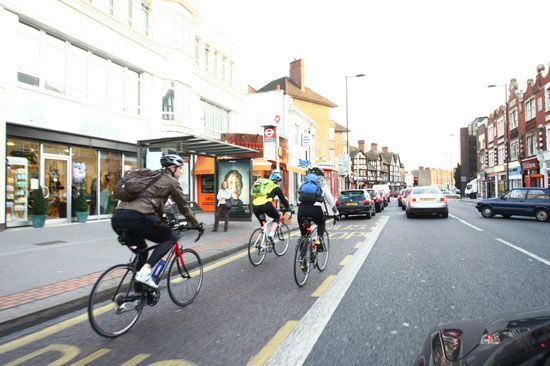 Prime minister David Cameron has acknowledged that British cyclists 'take their life into their own hands' when cycling in cities, and said that he is behind the Times newspaper's high-profile cycle safety campaign.
Cameron's comments were made during Prime Ministers Question Time on Wednesday in response to a question posed by Dr Julian Huppert, MP for Cambridge and chair of the All-Party Parliamentry Cycling Group.
Huppert asked the prime minister whether he would commit to backing the Times campaign and improving cyclists' safety in Britain.
"I think the Times campaign is an excellent campaign, I fully support what they are trying to do," said Cameron.
"Anyone who's got on a bicycle particularly in one of our busier cities knows that you are taking your life into your hands every time you do so, and so we do need to do more to try and make cycling safer."
Cameron stated that the government has allocated funds to improve problem road junctions, improve cycle training for children and invest in better cycle routes.
"The Government is making it easier for councils to install mirrors at junctions, we are putting £11 million into training for children and £15 million pounds for better cycle routes and facilities across the country," said Cameron.
"I think that if we want to encourage the growth in cycling that we have seen in recent years, we need to get behind campaigns like this."
Cameron's comment comes ahead of a three-hour Parliamentary debate on cycle safety set to take place on Thursday afternoon.
The Times newspaper's Cities Fit for Cycling campaign launched at the beginning of February.
Related links
Parliament to debate cycle safety on Thursday