Katie Archibald column: Why achieving a winning smile can be harder than claiming a medal
"In my haste for a sparkling smile I didn't read the instructions, and I accidentally bleached my gums"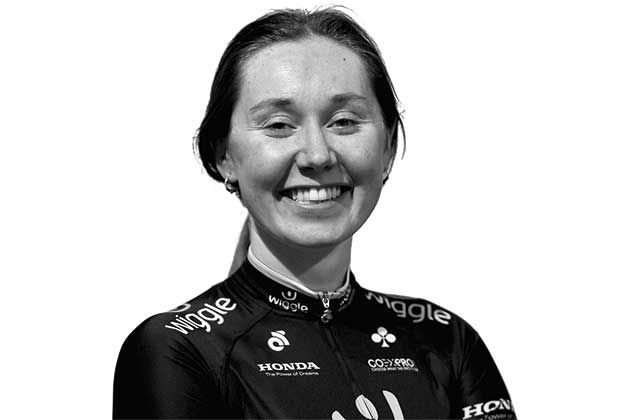 I don't have the whitest teeth. I've got no fillings, my teeth are straight, and I've never had toothache without being hit in the face first. But my gnashers ain't dazzling white.
I've known this for a while. It was something I'd accepted. That doesn't mean I felt comfortable about it (I brush them like mad), just that there are so many things to feel self-conscious about that I didn't prioritise my yellow teeth when I could spend that time fretting about my Frodo-like feet, my Hagrid-like hair, or my body shape being in close resemblance to Dr Zeuss's The Lorax, instead.
>>> Katie Archibald column: 'There are no bad foods, just bad choices'
I'd call the way I felt about my teeth a discontented indifference. I didn't like them, but I'm a 20-something female: I know I'm not meant to like my body just like men know they're not meant to cry.
I couldn't turn off the way I felt but I also wasn't going to give the patriarchy the satisfaction of actually acting on this feeling. Discontented indifference.
That changed, however, when someone commented "brush your teeth" on a picture British Cycling posted of me as omnium world champion last year. My teeth gleamed to match the jersey I'd just pulled on, though unfortunately they were matching the yellow stripe in the rainbow, not the white top.
I was mortified. I had brand new white world champion's kit that I wanted to wear every hour of the day, but not smile in. So before the next season started I bought bleach to whiten my teeth.
This is where, if it wasn't before, the tale turns embarrassing. In my haste for a sparkling smile I didn't read the instructions, and I accidentally bleached my gums.
If it's not obvious, this is a bad thing. My teeth did go a bit whiter, though that mainly served to contrast with the blood from my gums more boldly.
Eventually my gums healed, but I've not touched the bleach since. I'm trying to re-find my discontented indifference.
I've stayed keen to have my photograph taken on the top step of podiums, I just hope that soon I stop worrying if my teeth match the medal.
Richard began working with Cycling Weekly in 2013 alongside the then web editor, Nigel Wynn. Taking over as digital editor or Cycling Weekly and mbr in 2014, Richard coordinates site content and strategy with the team.