Katie Archibald column: Chewing over the metaphorical fat
Katie gets a full body scan, and the results aren't always that kind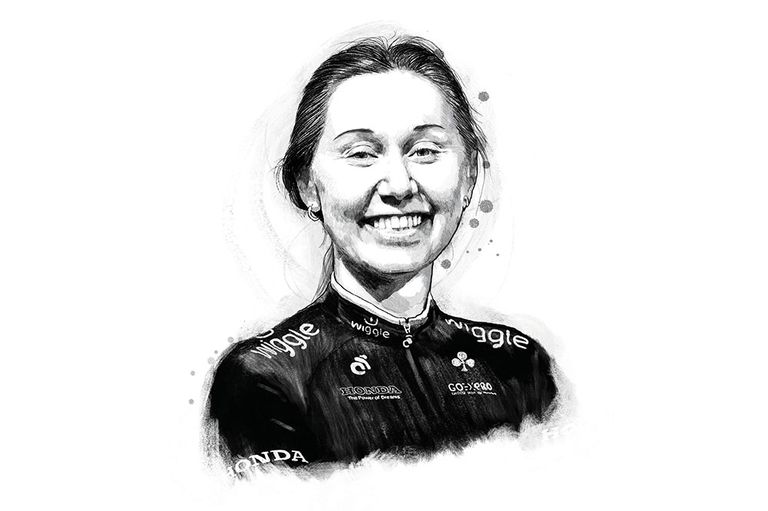 I just had a dual energy X-ray absorptiometry scan. Or, as you might know it, a DEXA scan. I actually had to Google that long version, and I've already forgotten what the big word beginning with 'a' was.
A DEXA is a full body scan that tells you how fat you are. It also measures bone density, but I'm 24 years old and no one has ever said to me, "Damn girl, that's a really robust hip you got yourself, I bet somebody could handle a fall," and winked. Or the more hurtful, "You weak-boned cow, have you ever even heard of calcium?"
>>> Katie Archibald column: Easing myself into the camp lifestyle
So forgive me if I'm more emotionally attached to the bit where it says if I'm obese.
Which is an actual bit. A summary report is automatically produced and then the technician emails it to the squad nutritionist, or prints it out and puts it into my fat grubby hands (though of course we can't know they're fat hands until I receive the report, and they're only metaphorically grubby with my misdeeds; I assure you I have fantastic literal hand hygiene) if you ask nicely. It's a couple of pages with lots of numbers and percentages, and two images.
The first image shows my skeleton, and it's kind of interesting. You can quite clearly see the metal plates on my wrist and collarbone, though the pins in my hand aren't so obvious.
I seem to have a thick skull which fleetingly amuses me. But then I flick the page to look at the second image. The colour-coded one which, as feared, confirms I am in fact obese. But only in my right ankle, my right knee and around my bum.
I'm forced to consider the possibility that regardless of what the report says, I'd still look the same stripped down naked standing in front of a mirror before the scan as after.
It's even possible that my body fat percentage has no correlation to my worth as a human, though I confess that part's complete speculation. The real test will be if I can still ride a bike fast once the nutritionist has opened that email and finds out I have a fat bum.
Richard began working with Cycling Weekly in 2013 alongside the then web editor, Nigel Wynn. Taking over as digital editor or Cycling Weekly and mbr in 2014, Richard coordinates site content and strategy with the team.