Cyclo-cross inter-area team champs on Sunday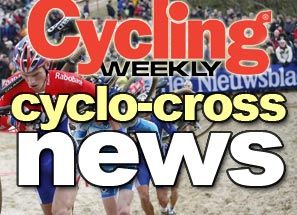 Teams of cyclo-cross riders will converge on the Milton Keynes Bowl in Buckinghamshire, as the annual Inter-Area Team Championships is staged on Sunday (November 5).
The West Midlands will be out to retain the title they won convincingly last year, but the host Central region will be out to stop them by using their home advantage to the max.
The course will be a mixture of woodland and open areas, while it will be held inside the bowl area and make maximum use of the banked areas to create testing features for the riders, just as it did in the Central League event in early October.
The Central region is fairly new to 'cross, but their League has grown in each of the four years it has been running and they will field riders in every category.
Last year, the West Midlands won from the North West with the East Midlands taking third spot, and the West Midlands and East Midlands are expected to be battling for the overall victory once again. The North West have only entered teams in the Youth category.
West Midlands' success last year was largely down to the 1-2-3 they secured in the women's event, while different regions dominated different categories. Yorkshire led the way in last year's veterans event with their A and B team taking first and second, while in the youth race London A pipped their Yorkshire rivals.
And London could well challenge in a number of categories this year, with strong line-ups for the senior, veterans and youth categories.
The day starts with the youth race at 11am, while the seniors go at 2pm.
Elsewhere, a few of the local leagues continue their battles despite the Inter-Area Team Championships being held.
At Hubbards Hill Farm in Louth, Lincolnshire riders will be in action in round five of the Lincolnshire Championship (which only includes events staged when there is no National Trophy) and round seven of the Lincolnshire League.
Bycka Sport Racing's Mark Cotton is expected to continue his domination of the Championship in Sunday's event, which starts at 10.30am and finishes with the senior categories at 12.15pm.
The Scottish League continues in Aberdeenshire with the Ballater Cross being staged at Cambus O'May, just to the east of Ballater.
With a different winner for all the first three rounds of the Scottish League, victory could go to anyone, but with a first and second in the last two races, GT Racing's Gareth Montgomerie could well feature in Sunday's fourth round.
And the North West League continues with an event promoted by Weavey Valley CC at Pignut Hill, Northwich.
This weekend's events
Sunday, November 6
Inter-Area Team Championships - Milton Keynes Bowl, Buckinghamshire, 11am.
Lincolnshire League 7/Lincolnshire Championship 5 - Hubbards Hill Farm, Louth, 10.30am.
Scottish League, round 4 - Ballater, Aberdeenshire, 10am.
North West League, round nine - Pignut Hill, Northwich, 11.30am.
Related links
Wyman and Harris on Koppenbergcross podium
Oldham maintains National Trophy lead after round two
Thank you for reading 10 articles this month* Join now for unlimited access
Enjoy your first month for just £1 / $1 / €1
*Read 5 free articles per month without a subscription
Join now for unlimited access
Try first month for just £1 / $1 / €1
Snowdon Sports is a long-established independent sports news agency, which supplies editorial to a range of media outlets - such as Cycling Weekly - as well as sports governing bodies. Snowdon Sports often covers results at Cycling Time Trials events in the UK and has long been a source of information and imagery to Cycling Weekly.