Dartmoor Demon: Cycling Weekly Sportive Series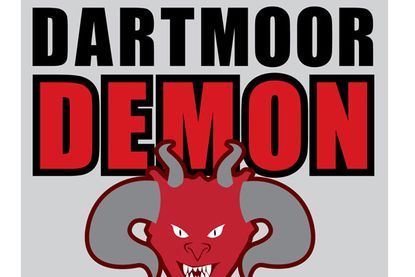 When - Saturday, May 4 2013
Epic (95 miles) - £30
Standard (55 miles) - £30
Highlights - The remote, isolated wilderness of Dartmoor
The Cycling Weekly Dartmoor Demon Sportive is a great way to kick off your Bank Holiday weekend. The ride starts from Exeter racecourse with its stunning views across Haldon Forest and Dartmoor National Park.
Straight from the start this event is beautiful! As you leave the venue you'll head straight out into Haldon Forest and down to the river Teign. You'll be able to soak up the awesome river views whilst your legs warm up before you climb slowly towards Moretonhampstead. This is the last bit of civilisation you'll see for a while as you enter Dartmoor National Park. From here it's just remote, endless, and stunning views across the moors as you ride down quiet roads.
Once in the Moors there are any number of interesting sights, from the ancient bridge at Post Bridge, to the Bleak and eerie HM Prison at Princetown. As you approach the far side of the National Park you head south for a short while and you can briefly welcome flatter terrain.
Here the course splits and the Epic riders head out for a hillier loop. Once through the little town of Buckfastleigh prepare yourself for some serious climbing! As the Epic loop weaves through and crosses the river Dart a couple of times, then hits a 25% climb out of Poundsgate.
It does level off again, but only once you've hit an elevation of 1,500ft. With the toughest part of the course done. The route rejoins the standard route and then encounters another couple of 20% climbs before the final climb back up through Haldon forest to the Racecourse.
All riders will receive a quality goody bag and a well deserved medal. Post-event refreshments and massages will also be waiting, as will endless stories of finishing a tough and stunning sportive are swapped.
Finish four or more of events from the 2013 Cycling Weekly Sportive Series and receive a personalised trophy from Cycling Weekly to recognise your achievement.
When: Saturday, May 4 2013
Location: Exeter Racecourse, Kennford, Exeter, Devon EX6 7XS
Enter the Dartmoor Demon now>>
Registration: 7.30am
Start time: 8am - 9.30am
What else is included?
Finishing medal
Event centre facilities and parking
Mechanical Support
Full Route Marking
Rider public liability insurance
Free energy drink + energy snacks
Electronic chip timing
Bike wash facilities
Web results service
Emergency support
On site catering
Massages
Event photos will be taken by SportivePhoto
Finish four or more of our events from the Cycling Weekly sportive series and receive a personalised trophy to recognise your achievement.
Other events in the Cycling Weekly Sportive Series
Wiltshire Wildcat Sportive: More info>>
South Downs Spring Sportive: More info>>
Surrey Hills Cyclone Sportive: More info>>
Ripon Revolution Sportive: More info>>
Malvern Mad Hatter Sportive: More info>>
Box Hill Original: More info>>
Sponsors and links
Official Title Sponsor
Boardman Bikes
Official Insurance Sponsor
Cycleguard
Official nutrition partner
Gatorade
Thank you for reading 20 articles this month* Join now for unlimited access
Enjoy your first month for just £1 / $1 / €1
*Read 5 free articles per month without a subscription
Join now for unlimited access
Try first month for just £1 / $1 / €1