Dombrowski gets ready for Sky and a life in Europe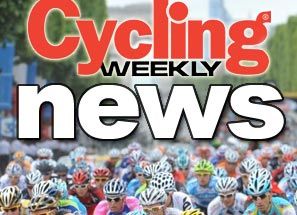 Joe Dombrowski is preparing to join team Sky
after a break-out amateur season that included clinching the Baby Giro overall on the Gavia Pass. The American is at home packing for a string of meetings in London and Mallorca, and a new life on the French Riviera in Nice.
"It's going to be a big transition moving into the pro ranks, moving to Europe and making that adjustment," he told Cycling Weekly. "Next year, for it to be a success, it will be to make a good transition and to feel comfortable. I haven't been in the sport very long, so I'll continue to work on positioning, riding efficiently in the peloton and being more tactically sound."
In his short time in the peloton, the 21-year-old from Marshall, Virginia, moved to the top. Riding with RadioShack-Nissan's development team, Bontrager-Livestrong he placed second to established pro Robert Gesink (Rabobank) in the mountain stage of the Tour of California. There it was different, though, because his team was riding without pressure to perform amongst the first division, professional teams. One month later, he needed to concentrate with the responsibility of leading team USA at the Baby Giro or Under 27 Giro d'Italia.
Since the race now known as the GiroBio started in 1970, Francesco Moser won, Marco Pantani and Gilberto Simoni won, and even Sky's new signee, Dario Cataldo won, but never an American.
"I put more pressure on myself," Dombrowski explained, "because I was going to it to win."
He rode clear on the Monte Terminillo climb in the south and, after losing the lead on Siena's gravel roads, took back the pink jersey in the north, up the famous Passo di Gavia. He put 43 seconds into his nearest rival and nearly three minutes into the rest of the field.
"A lot of our foreign races were in Italy; I love it, it's certainly one of my favourite places to race because at that Under 23 level the races and courses are the hardest."
Sky race coach, Bobby Julich noted the win and called to congratulate his fellow American. At the same time, he opened the door for an eventual contract, which Dombrowski signed in Manchester after a meeting with Team Manager David Brailsford.
He flies to London in about a week with fellow American and neo-pro, Ian Boswell. They will meet with Bradley Wiggins and the rest of their new team-mates, the staff and receive their race programmes through June. He returns to Europe in December, first to find an apartment with Boswell in Nice and then to train with Sky in Mallorca. After Christmas and the New Year, he returns for good. He will live about 30-minutes away, by bike, from Chris Froome and Richie Porte in Monaco and close to the Italian border in Nice.
The GiroBio is one of the two biggest amateur stage races with the Tour de L'Avenir. The win adds extra hype to his debut, but Dombrowski said that he just wants to keep his feet on the ground and use these first two years to learn.
"It brings a little bit of hype, but I just try to take everything one step at a time and be relaxed about everything."
Related links
Sky signs Dombrowski
Thank you for reading 20 articles this month* Join now for unlimited access
Enjoy your first month for just £1 / $1 / €1
*Read 5 free articles per month without a subscription
Join now for unlimited access
Try first month for just £1 / $1 / €1