Froome: "Vuelta lead is a big milestone"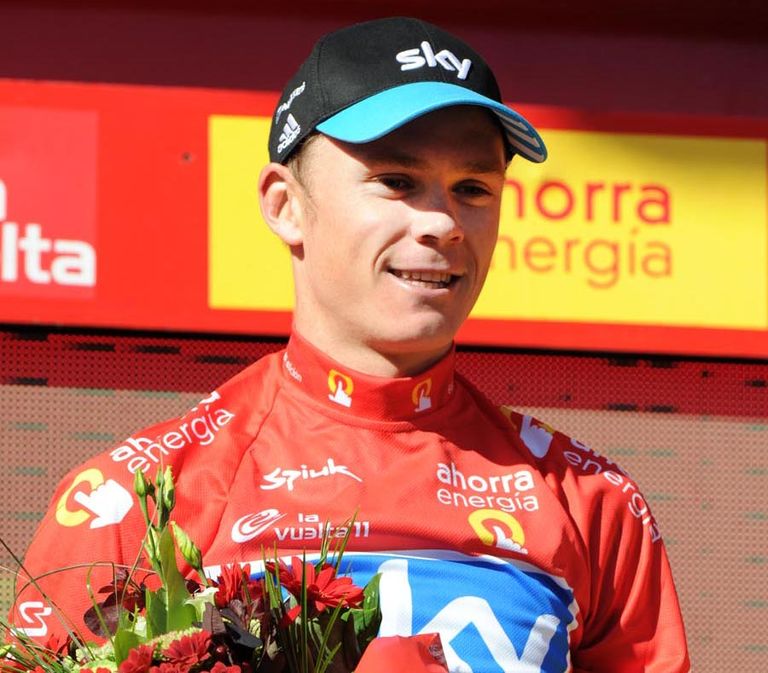 Sky's Chris Froome says that leading in the Tour of Spain is a huge milestone in his career - and it is also a way of bouncing back from an infection that has blighted his racing over the last two years.
"It's been overwhelming but definitely worth all the hard work," Froome said on the Tour of Spain's rest day "before I was too impulsive but now I've learned how to control my strength better."
"Now I'm much more consistent, and what's happened has come about as a result of good health and learning how to use my energy."
At the same time, Froome says that his great riding in Spain confirms he is finally over a infection from a rare water-borne parasite called Biharzia, that he picked up two years ago.
"It feeds off red blood cells and I took a treatment which I had to repeat just after the Tour de Suisse to kill it off, and I'm hoping that's the end of it."
His inconsistency caused by the illness, he believes, was what caused the team to decide not to
take him to the Tour de France this year. With an extremely late arrival on Sunday night at their hotel - after a 400-kilometre transfer - Sky has yet to discuss what tactics it will be using over the rest of the race.
"I'm going to try every day, the Angliru [next Sunday] will obviously be a crucial moment but we need to get there first. But with Bradley there as well we've got two cards to play."
"Nothing has really changed within the team."
Froome has never led a stage race before in his professional career, and has just one win, a stage of the Giro del Capo back in 2009.
"I'm going to be learning all the time. Xabier Zandio [team-mate] has been around the block a few times here in Spain."
"Of course I've got doubts, all riders always do, it's their natural condition, but I'm going to try every day."
Froome will soon be able to count on some extra support. His brother Jonathan and father Clive
are coming over to Spain today and will follow the race.
Froome also had thoughts for Txema Gonzalez, Sky's soigneur who died in the race the previous
year.
"It's an honour to be in the [leader's] red jersey, with Txema in mind. If he was here then he would be smiling from ear to ear about it."
Related links
Vuelta a Espana 2011: Cycling Weekly's coverage index