Getting on Famously: A Dorset adventure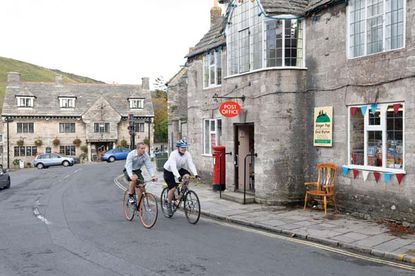 (Image credit: Simon Keitch)
Get The Leadout Newsletter
The latest race content, interviews, features, reviews and expert buying guides, direct to your inbox!
Thank you for signing up to The Pick. You will receive a verification email shortly.
There was a problem. Please refresh the page and try again.
Words: Matt Lamy | Photos: Simon Keitch
To mark the 70th anniversary of the first publication of the Famous Five books a new adventure trail tribute to Enid Blyton has been opened in Dorset. The route takes in the best bits of Poole and the Isle of Purbeck's countryside that so inspired Blyton and, in keeping with the Famous Five's exploits, there are clues to solve on the way.
However, Poole and the Isle of Purbeck is also prime cycling country. Ever the trend setter, CA's Matt Lamy enjoyed his own tribute to Blyton back in our January issue. We've repeated it here in case it gives you the taste for lashings of ginger pop. Meanwhile, if you want to know more about the new trail, visit http://www.gingerpop.co.uk/adventuretrail2012/.
It was almost a month before the half-term holidays.
"I've just had an electronic mail message from a hotel!" Hannah exclaimed. "They asked if we'd like to visit them and perhaps do a ride. It's a place called Knoll House in Studland in Dorset. It's where Enid Blyton used to go on her holidays!"
"Sounds whizzo!" Matt said wide-eyed. "Yes let's go. Maybe we could all ride together and it would be just like an Enid Blyton book!"
"Wow, what a great idea! Yes, let's do. I'll ask Jo and Austin to come along." Hannah said.
"And Timmy!" Matt said. They both laughed. Timothy was Matt's dog who went with him everywhere.
The next four weeks passed slowly. Time always does with such excitement on the horizon. But there was some bad news. Jo couldn't make it and Hannah wouldn't be able to come along either. Hannah had to finish the next issue of Cycling Fitness. 'A girl in charge of a magazine!' Matt thought, 'Whatever next?'
But Matt and Timmy were determined to go anyway and they made their way down to Dorset on their own. That was an adventure in itself, the rain lashed down and it was a very long journey. They reached the hotel in darkness. But even at night Matt could see it really was an impressive building, with too many rooms for him to count!
Inside the warm-looking lobby children played and dogs snoozed. 'Yes, this will suit us just fine,' Matt and Timmy both thought. The nice lady at reception led them to their room and within minutes they were both asleep, dreaming about what fun they would have in the morning!
Chapter 2 – The start of the adventure
By the time Matt drew back the curtains the next day it was still raining. Big black clouds covered the sky and the wind was blowing hard. 'Maybe all that wind will blow the clouds away and Mr Sun might come out,' Matt thought. He was determined not to be downhearted today. Today was a day for adventures!
Matt had read that nearby Poole Harbour was the biggest natural harbour in England. He decided to ride a lap of it on his old touring bike. First, though, he must eat breakfast.
Matt had cycled once before without eating breakfast and he had ended up feeling very sick. They others had had to go get Aunt Fanny to help him! In fact Matt got into trouble so often Aunt Fanny seemed to have developed a sixth sense when it came to finding him. The others said he was an Aunt Fanny-magnet.
'Silly me!' Matt thought, 'Anyway, I won't be riding on my own. Austin is coming to join me.' Matt had never met Austin before but everyone said he was a good sport. So after getting some eggs, bacon and two sausages inside him Matt went outside and waited.
Austin soon arrived on what looked like a very old bike.
"Hello Austin," Matt said. "What an amazing bike you've got!"
"Hi Matt," Austin smiled. "Yes it belonged to my grandpa. He bought it in 1932!"
"1932!" Matt was shocked. "That means it's even older than mummy and daddy." They both laughed.
Chapter 3 – The adventure starts here
Matt instantly liked Austin. He seemed bright eyed and bushy tailed, despite the bad weather.
"I didn't know if I would fancy a cycle this morning," Austin said.
"Why was that? Because of the rain?" Matt asked.
"Oh no, I don't mind a silly old thing like the rain. But it was my mum's birthday yesterday and I think I drank too much ginger ale last night."
"Well you're here now. Let's get going." Matt didn't say so, but he was slightly shocked somebody could drink ginger ale the night before a big adventure. He always made sure he was tucked up in bed early, although sometimes he could hardly sleep with excitement.
The boys set off, riding between gorse bushes and heathland. Every now and then glimpses of the water in Poole Harbour appeared through the gaps. Thankfully the rain was holding off and the boys enjoyed pedalling along at a frantic pace. Eventually they came across a strange hut.
"That's where cars pay for the boat. We have to cross the mouth of the harbour on the ferry," Austin explained.
"Oh wow, what fun!" Matt said. "Do we have to pay at this kiosk?"
"No, we wheel the bikes onto the ferry and pay the man there. It'll cost 20 bob… each!"
"20 bob!" Matt exclaimed. "That's nearly a pound!"
They rode onto the boat. It was very exciting. This was a cable ferry, which followed a thick metal chain that ran across the seabed at the harbour mouth. Matt had never been on one of these before. The boys parked their bikes and went to look out upstairs.
"You see that over there?" Austin said pointing to a tall tower among the trees of a forest on the far side of the harbour. "That's an oil refinery. There's a massive oil field under Poole Harbour. There's also an underground freshwater lake here too. So we never have a hosepipe ban here in the summer. Even if it bakes!"
"Gosh!" Matt said impressed. "You know so much about all this."
"I did A-level geography," Austin replied, obviously pleased with himself. "That island there is called Brownsea Island and that is Brownsea Castle."
Matt looked across the water at a very grand building. "What adventures we could have in there," he said.
"We can't I'm afraid," Austin said sadly. "The castle is used by the John Lewis company for staff holidays."
Still, the adventure had only just begun and there was far more to see. After four minutes the ferry had finished its journey. "Golly, I should think that's the shortest boat ride I have ever had," Matt laughed as they rode off the boat.
Chapter 4 – Has the adventure started yet?
Soon the two boys were riding, with the water on one side and magnificent apartment blocks on the other. "This area is known as Sandbanks," Austin explained. "The houses here are the most expensive in the country!"
After a good sprint along the seafront they stopped for a moment to admire the view and eat a biscuit. Out on the water kite-surfers whizzed and whooshed.
"I wish we could use the wind to make us go quicker," Matt said wistfully. This sea breeze was a rum do.
Austin led the way onto a handy cycle path and the boys rode past families playing football and people walking dogs. That made Timmy very excited – he was eager to say hello. "No Timothy, down!" Matt had to say bossily.
Eventually they reached Poole and spotted an intriguing shop. It was called 'The Ginger Pop Shop' and it sold all sorts of old toys, and games, and almost all the books Enid Blyton had ever written! The boys looked in the window and started planning this year's letters to Santa.
Once they had stopped dreaming, Austin and Matt crossed the road to find a strange bronze statue. It was of Lord Robert Baden-Powell, the man who started the Scout movement.
"He liked doing things with boys," Austin said. Matt thought it best to say no more. However, because Lord B-P is now at the great jamboree in the sky – and he can't sue for defamation - anything Matt may have subsequently said would have been legally water-tight.
The boys cycled onwards. First over a very strong metal bridge that lifts up when big boats come in, and then out into the countryside. At a town called Lytchett Minster they passed a pub called 'St Peter's Finger'. Swinging from the wall was a funny picture of the saint raising his digit.
"That's a strange name for a pub - St Peter's Finger!" Matt panted ahead to Austin, who was by now rather putting Matt to the sword.
"Yes it is," Austin called back. "Shame we don't go past 'The Silent Woman' on this route."
Matt thought for a moment.
"Is that's because there's no such thing?" The boys laughed in unison.
They had only met this morning but Austin and Matt were already really the very best of chums.
Chapter 5 – Yes, this is definitely an adventure
The next stop on their route was Wareham, a pretty old town with the river Frome running through it. Then it was out onto the flat wilds of Dorset. The boys pedalled through tunnels of trees and out onto exposed moorland. Overhead dark clouds still threatened to drop their load.
In the distance lay an even more imposing sight. It was the jagged ruins of Corfe Castle. By now the boys had stopped chatting quite so much. Austin was hungry having missed breakfast, and also feeling the effects of his overindulgence of ginger ale last night. Matt was just flagging and finding it hard to say anything that warranted an exclamation mark.
"Let's get something to eat in Corfe Castle, I'm famished!" Austin helpfully exclaimed.
With droplets of rain beginning to fall, the boys upped their pace as best they could. Soon they were at the base of Corfe Castle's hill and after a brief struggle they were at the village at the top. A huge black steam train chuffed majestically nearby. The boys, though, were in need of some chuffing nosh!
Two thick slices of walnut cake later – and a bowl of water and a tripe stick for Timmy – everybody was feeling in much better spirits. Austin sipped a coffee while Matt enjoyed a hot chocolate - caffeine made him feel a bit squishy.
"We haven't got far left to ride to get back to the hotel," Austin said. "But the next bit is a bit lumpy!"
Matt didn't like the sound of this. After a sit down his legs tended to turn to jelly anyway. The rain was only just holding off and the sun was going down, so there would have to be no dawdling. The boys remounted their bikes and set off following signs for Studland.
As Austin had promised the road did lift and loll. At one point, atop the headland, they had a full view of Poole Harbour and could trace their day's route! But there was no time to stop.
Austin got back to the hotel first. Matt arrived shortly afterwards. Their lap of Poole Harbour was complete, and what a great adventure it had been.
"Thanks for coming out with me today Austin," Matt said.
"That's OK, it was smashing fun!" Austin replied.
With that the two new friends shook hands and resolved to go cycling again when the holidays came round next.
Places of interest
Brownsea Island
In Enid Blyton's day Brownsea Island was owned by the reclusive Mary Bonham-Christie who didn't like visitors – in fact Enid called it 'Keep Away Island'. Thankfully, it's now owned by the far more benign National Trust and visitors are welcome to enjoy it after taking a ferry from Poole Quay.
www.nationaltrust.org.uk/brownsea
Ginger Pop Shop
Poole's Ginger Pop Shop is dedicated to Enid Blyton and her era, featuring a huge selection of vintage toys and games, and second-hand Blyton books. There's also 'Illustrated Worlds' – an interactive attraction based on the work of Blyton illustrator Eileen Soper. And if you need refreshment you can also find delicious local ices and lashings of ginger beer.
www.gingerpop.co.uk
Corfe Castle
A cracking looking castle and no mistake, Corfe Castle was built in the early 12thCentury for Henry I. Now it's regularly laid siege to by visitors eager to see its working trebuchet (look it up), or pose in period costume, or just soak up the atmos. Take your camera if for no other reason than you get a great view of the amazing Swanage Railway steam engine as it passes.
www.nationaltrust.org.uk/corfecastle
Enid and Knoll House
Enid Blyton started visiting this area of Dorset in 1940 and the first Famous Five story - Five on a Treasure Island - featured Kirrin Castle which is based on Corfe Castle, and Whispering Island which is based on Brownsea Island. In 1950 her husband Kenneth bought the Isle of Purbeck Golf Club, and they also had a farm relatively nearby in Sturminster Newton, although they never lived there.
The Ferguson family, who still own Knoll House, bought it in 1959 when Enid and Kenneth were regular visitors. They would stay for at least at fortnight in the spring and autumn – Enid particularly liked the sea views from the hotel. A creature of habit, she would always occupy room 40 and her favourite place in the dining room was table three, which allowed her to look out towards Old Harry Rocks.
Today Knoll House retains the same charm that attracted Enid half a century ago. Facilities for children are superb – there is a huge adventure playground, an indoor playroom, two swimming pools, tennis courts and youngsters even have their own dining room with drinks and snacks available all day long. For adults there are spa facilities, and of course everyone can enjoy the local woodlands, sand dunes, heaths and long smooth beaches.
But most whizzo of all: it even house a multi-berth, locked bike shed.
Thank you for reading 20 articles this month* Join now for unlimited access
Enjoy your first month for just £1 / $1 / €1
*Read 5 free articles per month without a subscription
Join now for unlimited access
Try first month for just £1 / $1 / €1
Get The Leadout Newsletter
The latest race content, interviews, features, reviews and expert buying guides, direct to your inbox!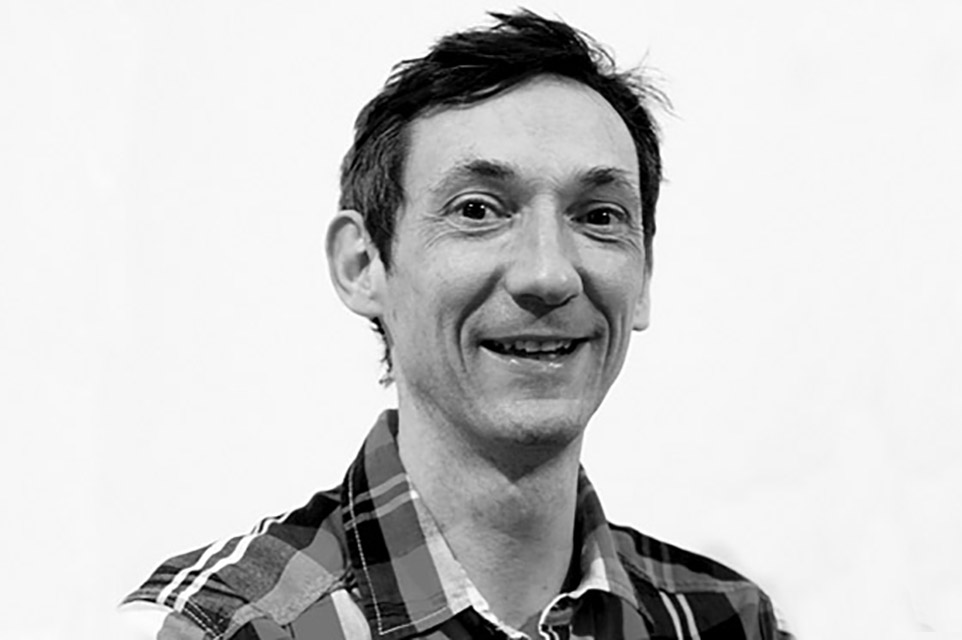 Nigel Wynn worked as associate editor on CyclingWeekly.com, he worked almost single-handedly on the Cycling Weekly website in its early days. His passion for cycling, his writing and his creativity, as well as his hard work and dedication, were the original driving force behind the website's success. Without him, CyclingWeekly.com would certainly not exist on the size and scale that it enjoys today. Nigel sadly passed away, following a brave battle with a cancer-related illness, in 2018. He was a highly valued colleague, and more importantly, an exceptional person to work with - his presence is sorely missed.