Glasgow World Championships threatened with disruption from strikes
GMB union in the midst of a pay dispute with local councils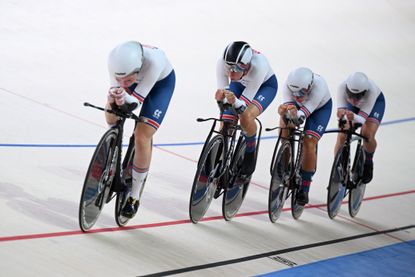 (Image credit: Getty Images)
The smooth running of Glasgow World Championships is under threat from striking local authority workers this August.
The GMB union of local council employees is to ballot its members working in parking and at the Sir Chris Hoy Velodrome in Glasgow, which is due to host the track events for the World Championships, on strike action in an ongoing pay dispute with councils across Scotland.
Now, a union leader has said that action could coincide with the Glasgow World Championships due to be held between 3 and 13 of August.
The Union anticipates that strike action would lead to cars blocking streets and velodrome racing being unable to go ahead.
While much of the racing will take place in Glasgow it reaches out to areas as far away as Edinburgh and Loch Lomond.
Over a million spectators are expected to descend on Scotland and the event is estimated to boost the economy by £67m.
However, GMB has been in a dispute with councils after 94% of its members rejected an offer of a 5% pay increase last month. The union represents a raft of local authority workers including everything from cleaning, catering to janitorial staff as well as the parking and velodrome staff.
Keir Greenaway, GMB Scotland senior organiser for public services, said the offer amounted to "a pay cut during the cost-of-living crisis whilst council leaders want to parade around during the World Cycling Championships".
He added: "If councillors want to bring a first-class event to the city, they can't give our members a second-class pay offer.
"They need to get on their bike and ask Scottish ministers for support to deliver a pay offer that values frontline council workers.
"Despite 94% of our members resoundingly rejecting the pay offer, [Scottish local authority body] Cosla have made little attempt to continue negotiations and council leaders are refusing to ask for Scottish Government intervention."
He said without the Scottish government's intervention and an increased pay offer strike action was "inevitable".
He added: "Any disruption to this global event will only further highlight the importance of the local government workforce."
A spokesperson for Glasgow Life, the organisation delivering eight of the thirteen champions on behalf of the city, as part of the 2023 UCI Cycling World Championships, said: "Local government pay negotiations are conducted nationally, through Cosla, not by individual local authorities. However, the Glasgow City Council's political leadership has made it clear, as it did last year, that they support a settlement that works for both our staff and for public services.
They added they were working on "contingency plans, to mitigate as far as possible, the impact of any strike action that affects Glasgow's hosting of the event".
Cosla have been approached for comment.
Thank you for reading 20 articles this month* Join now for unlimited access
Enjoy your first month for just £1 / $1 / €1
*Read 5 free articles per month without a subscription
Join now for unlimited access
Try first month for just £1 / $1 / €1