Government announces extra £20million for cycling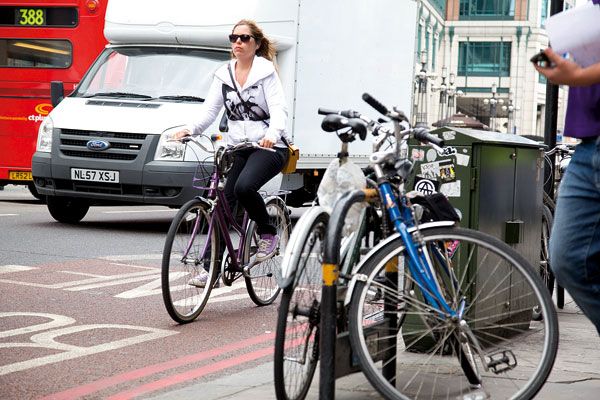 Cycling campaigners have welcomed an extra £20 million in funding for cycling infrastructure announced today, but are calling on the government to do more to encourage cycling across the country. 
The extra money was announced by Transport minister Norman Baker and will be available for projects across England. It brings the total available from central government to cycling projects this year to £50 million.
In a joint statement, British Cycling and CTC said they were encouraged by the funding but that real joined up leadership was now needed.
"If cycling is put at the heart of transport policy - so that all decisions are made with cycling in mind - we can create a cycling nation to rival countries like Denmark," the statement reads.
"This additional funding is welcome and will have a positive effect, but if the government wants to make a real difference and help us all get active everyday we need to see a raft of measures with ongoing funding across the country - it's time to transform the way we travel and make cycling the norm," said Sustrans Chief Executive Malcolm Shephard.
Baker, speaking at a conference in Leicester, explained he was keen for the funds to capitalise on the success of the Olympics. 
"There is a huge appetite for more cycling provision from the travelling public and we need to capitalise on this enthusiasm at local and national level," he said.
The announcement was made in conjunction with the Department for Health and shows promising signs of cross-departmental cooperation in Westminster on the same day that the National Institute for Health and Clinical Excellence called for Brits to walk and cycle more.
Baker also hinted that an announcement from the Prime Minister regarding cycling and walking was expected in the New Year, as called for by a current Early Day Motion urging government to 'Get Britain Cycling.'
External link
Early Day Motion: Get Britain Cycling
Related links
Get your MP to support our campaign for a justice review
Labour leader Miliband backs safer cyclingNottinghamshire: the most dangerous county in Britain?