Hannah Barnes wins Westminster Grand Prix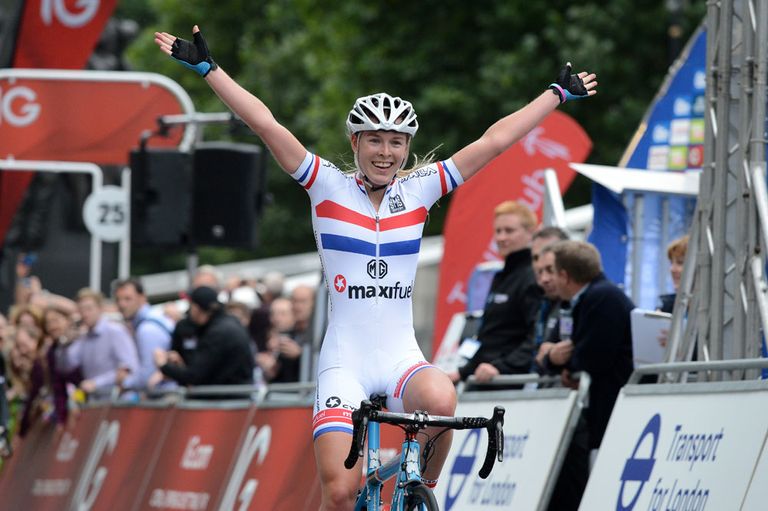 National Circuit Race Champion Hannah Barnes triumphed in London once again as she sprinted to take the Johnson Health Tech Westminster Grand Prix this morning.
Barnes (MG-Maxifuel), who has won the London Nocturne for the last five years, comfortably outsprinted Louise Borthwick (Edinburgh RC) and Emily Nelson (Bike Pure-LeMond-Aspire Velotech) in the bunch kick.
The race was fast throughout, as Barnes' rivals attempted to put her on the back foot, and she admitted that she struggled in the first half of the hour-long race.
"It was really aggressive, people were going off the front at all times and I didn't feel very good at all for the first half of the race. I rode into it a bit - it was lucky it wasn't a 30-minute crit, I would have come nowhere," Barnes said.
"A lot of the time I can see that people want to get away from me as opposed to leaving it for a bunch sprint, and the last five or six laps were fast, particularly since two were still away."
Karla Boddy in escape
Hannah Barnes wins