Jaguar to hold 'Ride like a Pro' cycling events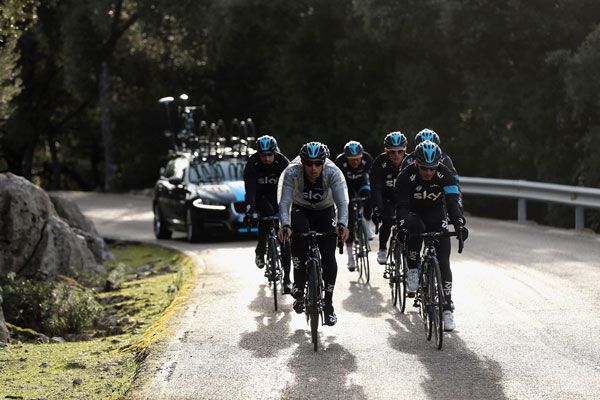 Jaguar cars has organised a series of rides from its dealerships across the UK during September and October, culminating in a Grand Final event at a private test track with members of Team Sky.
Fifteen dealerships will be hosting group rides in Welwyn Garden City, Guildford, Luton, Woodford (London), West Sussex, Southampton, Plymouth, Truro, Bristol, Newcastle, Houghton-le-Spring (Tyne and Wear), Stockton-on-Tees, Wilmslow, Stoke-on-Trent and Worcester.
Two riders from each event will then be nominated to join Team Sky on October 29 at Jaguar's private test track in Warwickshire, where they will be driven by professional drivers in a range of Jaguar cars.
Grand Final participants will take part in a time trial and timed driving challenge, with the two riders with the best combined times earning themselves a place at Team Sky's winter training camp in Majorca.
More information can be found on Jaguar's Ride Like a Pro website.
Jaguar provides team vehicles to the Sky squad, including its XF Sportbrake model used as team support cars during most of the major races.