Jan Ullrich admits to blood doping during career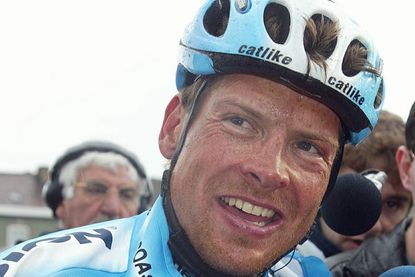 Jan Ullrich, banned German cyclist and 1997 Tour de France winner, admitted this weekend to blood doping with Eufemiano Fuentes, the doctor at the centre of the Operacion Puerto doping ring.
"I had access to treatment from Fuentes," he told German magazine, Focus. "At that time, nearly everyone was using doping substances and I used nothing that the others were not using."
The German placed second behind team-mate Bjarne Riis in 1996, won in 1997 and spent years trying to beat Lance Armstrong.
After Armstrong retired the first time, Ullrich was a favourite to win the 2006 Tour, but doping allegations dogged him. That spring, an investigation kicked off in Spain, Operacion Puerto. Spanish police found coded blood bags, which they linked to athletes, and payment records. As the investigation heated up, several teams and riders were prohibited, including Ullrich, or decided not to start the 2006 Tour.
Ullrich was fired by German team, T-Mobile on July 20 and subsequently retired.
His problems continued, however. Last February, Sport's High Court - the Court of Arbitration for Sport (CAS) - ruled Ullrich worked with Fuentes. It banned him for two years and stripped his results since May 1, 2005 - including his podium place at the Tour de France.
Twice after, the 39-year-old admitted he worked with Fuentes.
"I confirm that I had contact with Fuentes," he said following the CAS decision last year. "It was a big mistake."
"No doubt that several doping cases in recent years have hurt," he wrote in a column for EuroSport last May. "I have also made my mistakes."
'I wanted the same chance of winning'
In Germany's Focus magazine, which appears on newsstands today, he said that he doped only with his own blood and not banned drugs. He explained he did it to be able to compete with his rivals.
"In my view you can only call it cheating on my part when it is clear that I have gained an unfair advantage. That was not the case," he explained. "All I wanted was everyone to have the same chances of winning."
Too little, too late
"Jan Ullrich had his chance for a creditable admission a couple of years ago and he missed it," Thomas Bach, president of the German Olympic federation, told AFP news agency.
"Today's confirmation of some of the already well-known and established facts helps neither Jan Ullrich nor cycling."
Armstrong, who admitted to doping earlier this year, highlighted the two's friendship.
"Jan Ullrich? Warm hearted. Amazing athlete. Great competitor," he wrote in Twitter on Saturday. "Loved toeing the line with you my friend."
Ullrich placed second in the Tour to Armstrong three times in 2000, 2001 and 2003.
"We are both guilty. I am no better than Armstrong, but no worse either," Ullrich added. "The great heroes of old are now people with failings that we've got to come to terms with."
Related links
November 2011: Jan Ullrich returns
April 2008: Ullrich buys his way out of trouble
April 2007: DNA tests confirm Ullrich link to Operaction Puerto
July 2006: T-Mobile sack Ullrich and Sevilla
Thank you for reading 20 articles this month* Join now for unlimited access
Enjoy your first month for just £1 / $1 / €1
*Read 5 free articles per month without a subscription
Join now for unlimited access
Try first month for just £1 / $1 / €1