55-year-old British amateur cyclist banned after failed dope test
Amateur racer returns positive test from a sample taken at Port Talbot Wheelers 25-mile time trial and is banned for two years - UKAD says it is 'satisfied' the rider 'did not act intentionally'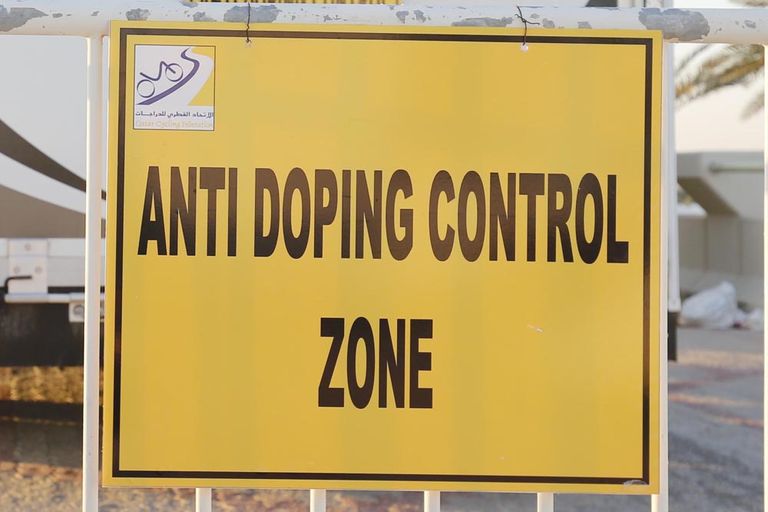 (Image credit: Yuzuru Sunada)
A British amateur cyclist has been banned for two years after returning a positive anti-doping test at a time trial in September 2016.
Michael Ellerton, 55, from Burnley tested positive for the glucocorticoids prednisone and prednisolone from a urine sample collected at the Port Talbot Wheelers Cycling Club 25-mile time trial on September 11. He has been banned from all sport for two years, UK Anti-Doping confirmed on Wednesday.
Ellerton placed second veteran rider on standard in the event, and won £25.
According to UKAD, Ellerton gave the explanation that the substances were in his system due to medication he was using for mouth ulcers prior to the event. The medication came from a friend of Mr Ellerton's.
>>> 14 per cent of amateur cyclists admit to taking steroids in survey
Although Ellerton's retroactive application for a therapeutic use exemption certificate (TUE) for the medication was rejected by UKAD, the organisation says that it is 'satisfied he did not act intentionally' and that the drug was used 'out-of-competition in a context unrelated to sport performance'.
The more usual four-year ban was reduced to two years on account of UKAD's satisfaction that Ellerton gave a prompt admission and that he ingested the drug unintentionally. His ban expires on September 10 2018.
UKAD's full decision on Ellerton's case underlines that the rider should have checked the medication prior to taking it, saying: "Mr Ellerton admitted that he did not undertake any enquiries to satisfy himself that his use of his friend's medication was consistent with his responsibilities as a cyclist subject to the ADR. He also failed to conduct any rudimentary internet research into the medication."
Commenting on the case, UKAD director of operations Pat Myhill said: "The World Anti-Doping Code is based on the principle of strict liability – every athlete, no matter what level, is solely responsible for any prohibited substance which is found in their system, regardless of how it got there or whether there was an intention to cheat or not."