ARMSTRONG TURNS ANTI-SMOKING CAMPAIGNER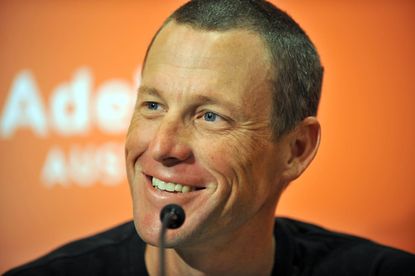 Lance Armstrong has publicly given his support to a campaign to ban smoking in the US state of Texas - the seven-times Tour de France winner's home state.
Armstrong was in Austin on Thursday as part of a rally to urge authorities in Texas to ban smoking in bars, restaurants, the workplace and other indoor public areas.
Armstrong's cancer awareness organisation - the Lance Armstrong Foundation - is part of a coalition of cancer charities appealing to Texas lawmakers to introduce the smoking ban to prevent cancer caused by 'second hand smoke'.
"This is something that is very, very personal for me," Armstrong is reported in the International Herald Tribune to have said at the rally.
"Having lived this life as a cancer survivor for the last 12 years, I think I know it personally and deeply and I think I have a pretty good understanding of how you go about defeating cancer."
Armstrong suffered from testicular cancer in 1996, which spread to his brain and lungs. He went on to make a full recovery and subsequently win the Tour de France. He is now one of America's foremost cancer campaigners, and has said his comeback to competitive cycling this year is to give worldwide publicity to his cancer awareness campaign.
He has just completed the Tour Down Under, his first stage race since retiring three years ago. His next race is the Tour of California, which starts on February 14.
RELATED LINKS
Lance Armstrong: Rider Profile
Armstrong Down Under: Job done
Watch Armstrong make his comeback (video)
Contador says Armstrong will take the pressure off him
Armstrong in Adelaide... and Astana kit
Armstrong to get elite security team for Tour Down Under
Armstrong to ride Tour of Ireland?
Lance Armstrong press conference transcript
Lance Armstrong: Exclusive interview
Armstrong trains with Contador for first time
Armstrong to ride 2009 Tour de France
Armstrong: still no drug-testing program
Armsrong visits Paris but doesn't want to talk about Tour de France
Armstrong speaks to Cycle Sport
Armstrong vs Hincapie at Tour Down Under
Armstrong to meet Tour officials before deciding on participation
Armstrong still playing it cool over Tour
Armstrong says he could not have hoped for a different Tour
Contador to stay with Astana and Armstrong
Lance Armstrong's Tour de France comeback in doubt
Armstrong to ride the 2009 Giro d'Italia
Armstrong rejects offer to re-test 1999 samples
Armstrong knew about six month rule
French offer Armstrong re-test of his 1999 Tour samples
Amrstrong hopes UCI show 'common sense' for Aussie return
Armstrong comeback in Tour Down Under faces possible delays
Watch Armstrong in Vegas 'Cross race
Armstrong confirms Ventoux time trial for 2009?
Armstrong's comeback starts in Australia
Wednesday Comment (September 24)
Contador says riding with Lance could be difficult
UCI president rubbishes Armstrong Tour buyout claims
Bruyneel talks up Armstrong's chances
The Wednesday Comment, Armstrong Edition (September 10)
Tour de France: Lance can race in 2009
Contador: Lance could win eighth Tour
Lance confirms 2009 comeback
Armstrong: No smoke without fire?
Thank you for reading 10 articles this month* Join now for unlimited access
Enjoy your first month for just £1 / $1 / €1
*Read 5 free articles per month without a subscription
Join now for unlimited access
Try first month for just £1 / $1 / €1