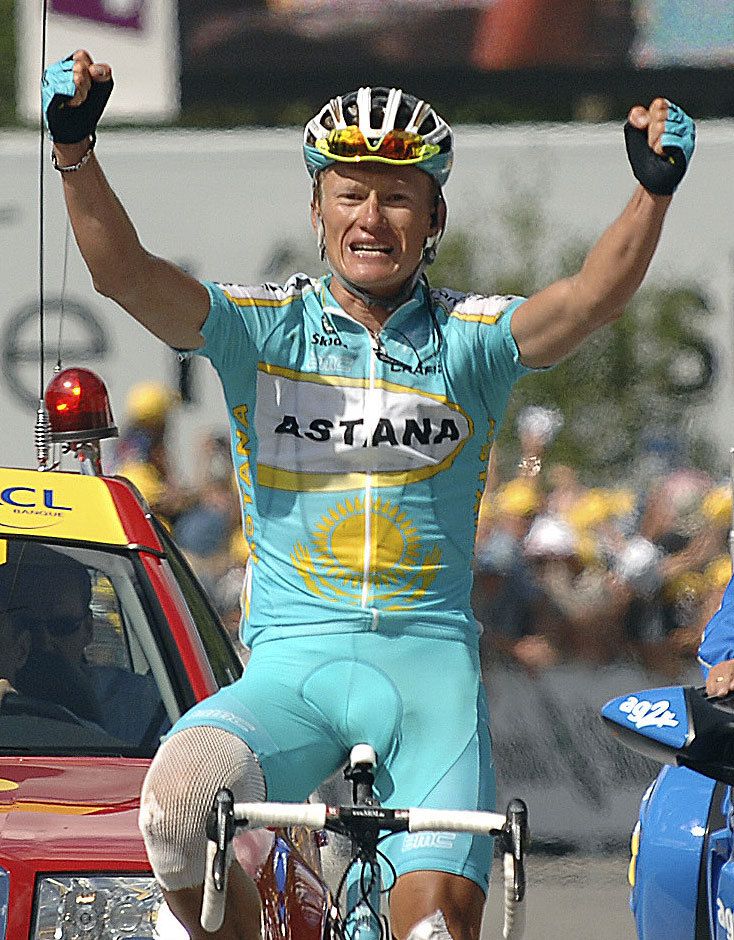 In a very concise press release, the Astana cycling squad have announced that they have sacked Alexandre Vinokourov. Vinokourov had tested positive at the Tour de France for blood doping, which lead to the withdrawal of the whole team from the race - this announcement comes after his B sample also tested positive.
This must leave the Astana set-up in an awkward situation as the squad was formed around Vinokourov as its leader, with the vast majority of its sponsorship coming from businesses in Kazakhstan, Vino's home country.
This is the second rider that has been sacked by the team this year, after Matthias Kessler tested positive for testosterone in an out-of-competition doping control in April. Eddy Mazzoleni was also suspended from the outfit due to his involvement with a doping investigation in Italy, and promptly announced his retirement from the sport.
Astana press release in full:
ALEXANDRE VINOKOUROV EXCLUDED FROM THE ASTANA CYCLING TEAM
Astana Cycling Team received the confirmation that the B-sample of Alexandre Vinokourov was also ?non negative?. The rider is then fired from the Astana Cycling Team with immediate effect.