Bas Clarke killed on A1 - Police seek witnesses to collision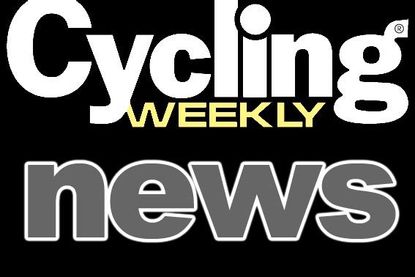 The tragic death of former top time triallist Bas Clarke of Rutland has shocked his former clubmates at the Rockingham Forest Wheelers.
Clarke, 65, died on the A1 after being in collision with a lorry in Tickencote, in the southbound carriageway just before the turning at the Great Casterton junction. The incident happened on Saturday morning, September 26.
Rockingham Forest Wheelers chairman Vic Davis told Cycling Weekly that Clarke cycled every Saturday morning in the lanes around Ketton.
When he was late returning home for breakfast, his wife Jane phoned the police to be told what had happened. Clarke was taken to Peterborough hospital where he died the following Monday.
Clarke joined the Rockingham at 14 and won many trophies. He was one of the fastest men in the country. He later rode VC Slough.
Clarke was a stone mason by profession and built new headquarters for the Rockingham in 1966.
A man of many talents, he helped a local landscape architect with her entry for the Chelsea Flower Show. He was also a passionate duck breeder, keeping 80 different species of waterfowl and he recently appeared on BBC's Countryfile.
Leicestershire police said the incident happened shortly before 8.40am on Saturday September 26.
The collision involved a white, Daf XF HGV and a cyclist.
A 50-year-old man was arrested in connection with the collision and released on bail pending further enquiries.
Detective Sergeant Mark Watling, the officer investigating the incident, said: "Both the lorry and the cyclist were traveling in the southbound carriageway when the collision happened.
"We would like anyone who witnessed the incident or who saw the cyclist or lorry prior to the collision to call us."
Anyone with any information is asked to contact DS 1522 Mark Watling on Leicester (0116) 222 2222, follow the instructions to leave a message for a police officer and when prompted key in the officer's identification number 1522. Alternatively contact Crimestoppers, which is free* and anonymous on 0800 555 111.
Crime reference number: OIS 263 26/09/09
Thank you for reading 10 articles this month* Join now for unlimited access
Enjoy your first month for just £1 / $1 / €1
*Read 5 free articles per month without a subscription
Join now for unlimited access
Try first month for just £1 / $1 / €1
Keith Bingham joined the Cycling Weekly team in the summer of 1971, and retired in 2011. During his time, he covered numerous Tours de France, Milk Races and everything in-between. He was well known for his long-running 'Bikewatch' column, and played a pivotal role in fighting for the future of once at-threat cycling venues such as Hog Hill and Herne Hill Velodrome.