Bikes + beer = Spin up in a Brewery
Roller racing, music and barbecue in the Dark Star Brewery in West Sussex on Saturday, May 24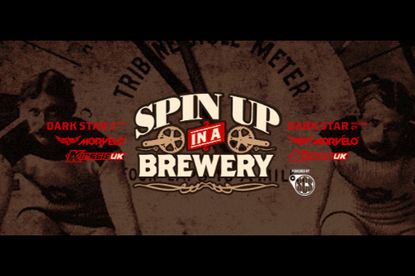 Beer, bikes and barbecue - what many would perceive as the perfect combination. And you can enjoy all of that at the Spin Up in a Brewery event at the Dark Star Brewery in West Sussex on Saturday, May 24, from 1-8pm
The event starts at 1pm, and will feature an afternoon of roller racing with 'impromptu competitions and prizes'. An electronic leaderboard will display the afternoon's fastest times, and there are even small bikes for riders aged 10 and up to take part.
British barbecue champion (it says here) Andy Annat will be providing gourmet food from the grill, with live music from the aptly named Puncture Kit and Grizzly & the Grasshoppers.
An optional ride to the brewery from Brighton will leave at 11am.
Entry costs £8, including a pint of Dark Star beer, or £13 including a return coach trip to Brighton.
The event is supported by Morvelo and Kinesis UK.
For more details, visit the Spin Up in a Brewery website.
Thank you for reading 5 articles this month* Join now for unlimited access
Enjoy your first month for just £1 / $1 / €1
*Read 5 free articles per month without a subscription
Join now for unlimited access
Try first month for just £1 / $1 / €1